Introduction:
After some delicious explorations on Prison meal recipes part-01, here comes Healthful Prison Meal Recipes part-02, where you can find some delicious Healthful Prison Meal Recipes.
MANCHURIAN IDLI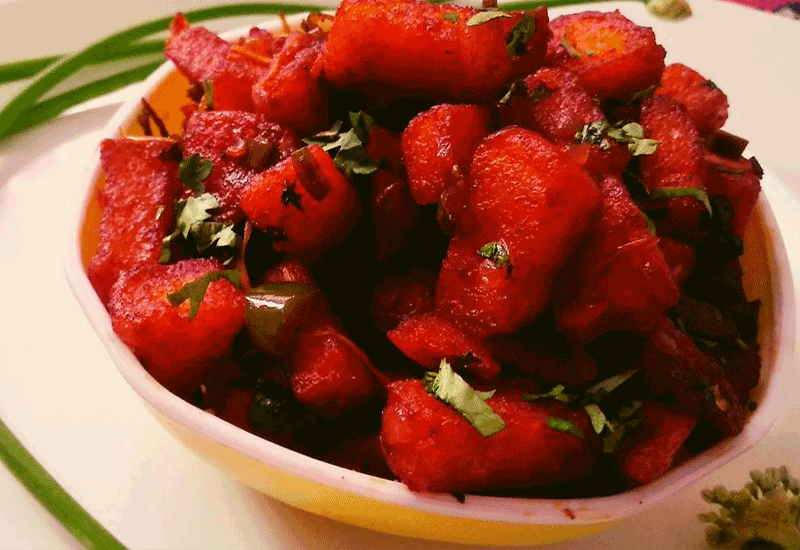 Idli is one of the best breakfasts on the planet, as it contains more protein, is easily digestible, activates your brain, and helps for weight loss as well. Here, let's explore some delicious Manchurian idli.
INGREDIENTS
Oil (3tbsp)
idli (5nos)
grated garlic (1tbsp)
Chopped Onion (1tbsp)
Chopped Tomato (1)
Capsicum (1/2)
Chilli powder (1/2 tsp)
Coriander powder (1/2 tsp)
Garam Masala (1/4 tsp)
Salt (Required amount)
Tomato ketchup (1 tsp)
Water (Required amount)
HOW TO MAKE
In a pan pour 2 tablespoons of oil and put the chopped idlis over it. Saute it well till it gets fried and forms golden brown color. After that keep it aside.
In another pan, boil it with 1 tablespoon of oil and add chopped garlic and chopped onions, Saute well till it becomes light brown color.
After that add chopped tomatoes and capsicum, saute it well for 2 minutes on a low flame.
After that add some chili powder, coriander powder, gram masala, and salt. Once it gets sauteed well add some tomato ketchup with little water, saute it well on a medium flame.
Add fried idly into it and saute again for a few minutes. The delicious Manchurian idli is ready and users can also add some coriander leaves for more taste.
COCONUT MILK RICE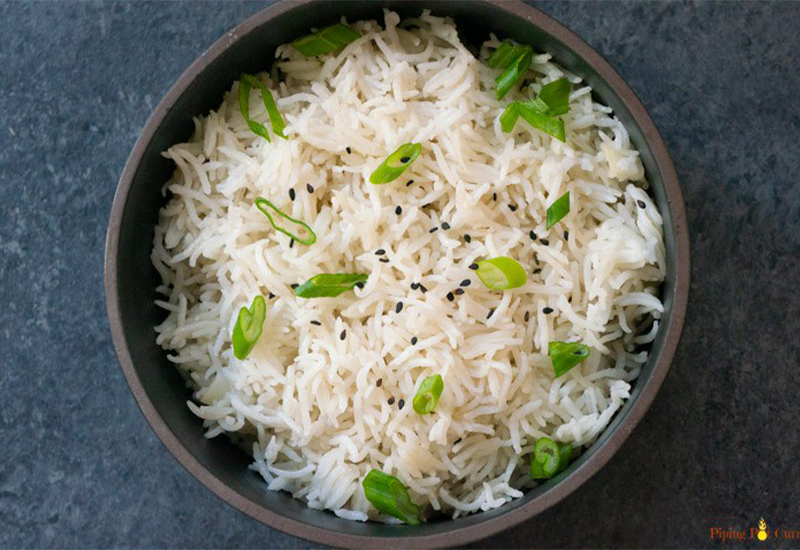 This rice is best to maintain your skin and hair, rich in fiber so the digestion is easier, rich in carbs that provide more energy.
INGREDIENTS
Ghee (2tbsp)
Cinnamon (1)
Bay leaf (1)
Cardamom (2)
Cloves (3)
Pepper cons (5-6)
Cumin (1/2 tsp)
Cashews (5-6)
Chopped ginger (1tbsp)
Green chilies (2-3)
Chopped onion (1)
Peas (1/4 cup)
Chopped carrot (1)
Basmati Rice ( 1 cup)
Coconut milk (2 cups)
Mint & Coriander (required amount).
HOW TO COOK
In a pan, boil it with ghee and add cinnamon, bay leaf, cardamom, cloves, pepper cons, and cumin. Saute it well for a few minutes.
After that add some cashews, chopped ginger, green chilies, and saute a little and add chopped onion and saute well till it becomes golden brown color.
Add peas and carrot after that, saute for 2 minutes. Once this is done, wash the basmati rice or the rice you are using regularly before 15 minutes and add it to the ingredients, mix it well.
After that add 2 cups of coconut milk and add some required salt, saute well for a few minutes. Let it cook for 10-15 minutes.
The tasty coconut milk rice is ready and you may add some mints and coriander for the added smell.
FISH FINGER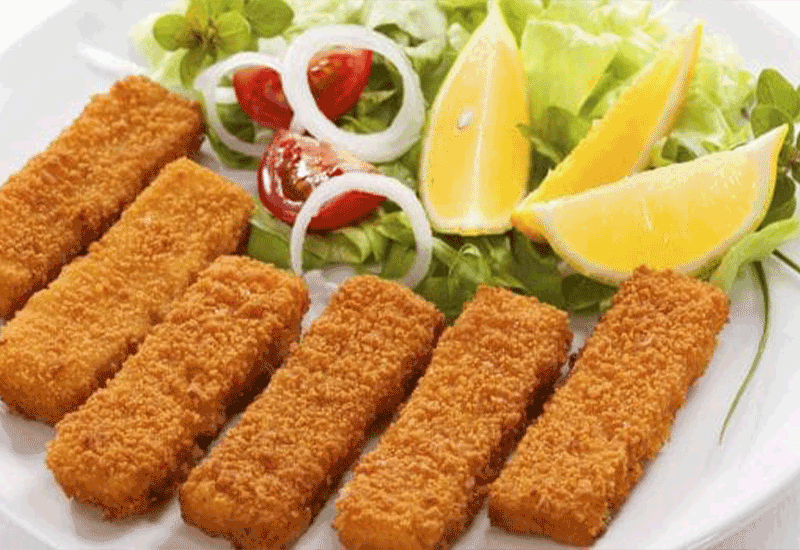 Now we are going to have a glance at how to make a delicious fish finger whereas it contains high omega 3 fatty acids that reduce oxidative stress, rich in protein build the immune system, have vitamin C which is good for the eyes as well.
INGREDIENTS
Fish (3)
Turmeric powder (a pinch)
Cumin powder (1/2 cup)
Coriander powder (1/2 tsp)
Chilli powder (1 tsp)
ginger-garlic paste (1tsp)
Salt (required amount)
pepper powder (1/4 tsp)
Lemon juice (1/2 piece of lemon)
Maida (1tsp)
Egg (1)
Oil (300ml)
Bread crumbs
HOW TO COOK
Wash the fish and remove the peel/skin of it and chop it into medium finger-shaped pieces.
Place it in a bowl and add a pinch of turmeric powder, Cumin powder as half of the cup, Coriander powder in 1/2 tsp, along with 1tsp of chili powder.
After that add some ginger-garlic paste into it, and salt in a required amount as per your wish.
Along with that add pepper powder, lemon juice, a teaspoon of maida, and an egg.
Mix all these ingredients well till it gets mingled with each other.
Now, dip those mixed fishes in the bread crumbs on either side and make sure that it is spread on the entire fish.
After this, boil it with the oil on a medium flame and make sure it is in medium flame because if it gets boiled with more flame the bread crumbs will easily be fried and the fish won't be boiled properly.
After it's been boiled nicely you will get a fresh fish finger that can be eaten as a snack or even dinner to maintain a proper diet.
Last words:
All the above-stated Healthful Prison Meal Recipes are helped in maintaining a proper weight and giving more nutrients like Vitamin A, C, K, and folic acid as well. These tend to give a well-built immune system, high-quality red blood cells that carries oxygen to the entire body, maintain a proper blood pressure that is good for the heart health, good for skin, low in cholesterol, provide high-quality fats, improves bone strength, and muscle mass and even prevent cancer formation.
So spend some interesting time cooking these delicious Healthful Prison Meal Recipes and try some new updations on them as well, if you would like to try and just love to eat, live to eat, even lie to eat.