Introduction:
As the name denotes prison meal recipes are the one that is made in prison by the prisoners. Since the prisoners didn't have the freedom to move free they must have to cook foods as they like on their own into that four walls. Luckily, the current prison has been updated a lot, whereas, in some countries, even they own microwave ovens to cook for the prisoners.
List Of Healthy Prison Meal Recipes:
Here, we will have some delicious prison recipes that buy more interesting time to cook and are worthy of spending in taste.
CASSAVA CHIPS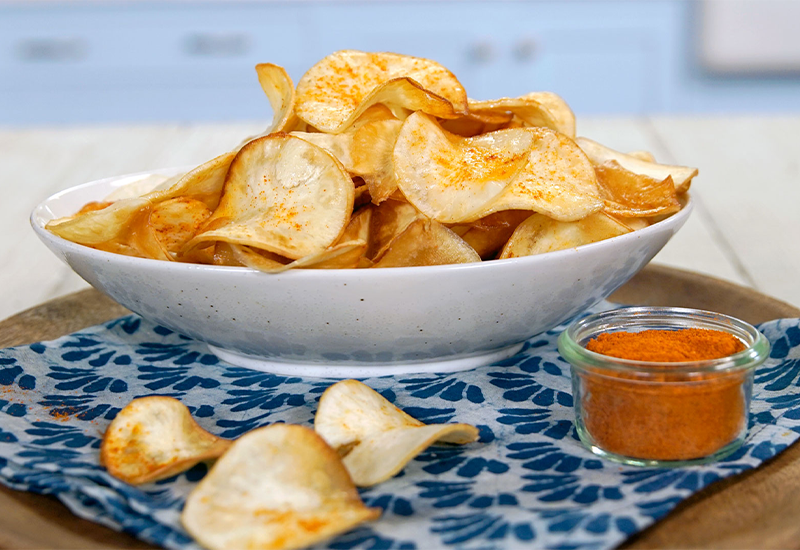 The first recipe is about a snack that reduces your hunger level. Cassava is rich in Vitamin C, thiamin, riboflavin, niacin and it has plenty of carbohydrates as well.
INGREDIENTS:
Cassava (4nos)
Salt (2 tsp)
Water (2 tsp).
Oil (500ml)
Chilli powder (required amount)
HOW TO COOK:
First wash the cassava fully and make sure that there is no mud.
Remove the peels of the cassava by using a knife and even you can chop off the top and bottom of the cassava as well.
Take a Chips cutter and slice the chips with the help of it, has to be very thin in size.
In a small bowl add some salt with that water and stir it, till it gets concentrated with each other.
In an oil pan, pour 500 ml of oil and boil it till it meets its highest point, and after that put the chips few by few, so that they will get scattered well. Pour 4-5 drops of salt water to get that saltiness taste, oil should be maintained in medium flame through the cooking.
Once the chips get brownish color, take them out from the pan and place them in another bowl. Add some chili powder and shake it well that the chili gets spread in all the chips.
Finally, you will get tasty crunchy cassava chips that are consumed as a side dish for breakfast, lunch even as a snack.
BISI BELE BATH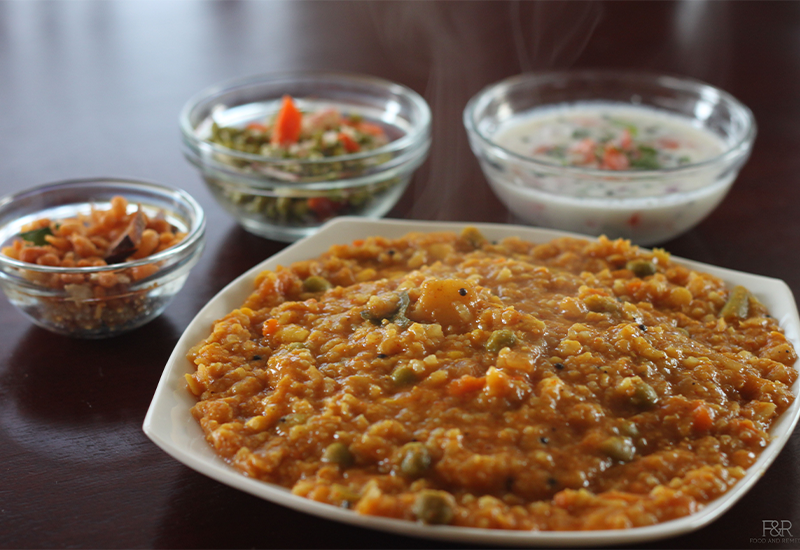 This is commonly known as sambar rice, but even though it is similar to it, it has some differences. Bisi bele bath is best for digestion and helps to maintain a proper diet. It has high fiber, carbohydrates and is enriched with more vitamins as well.
INGREDIENTS:
Rice (1 cup)
Toor dal (1/2 cup)
Water (5 cups)
Turmeric powder (1/2 tsp)
Urad dal (1 tsp)
Chana dal (1 tsp)
Coriander seeds (1.5 tsp)
Pepper (1/4 tsp)
Cumin seeds (1 tsp).
Cinnamon stick (1)
Cloves (2)
Fenugreek ( a pinch)
Sesame seeds (1/4 tsp)
Red Chilli (3-5 nos)
Grated Coconut (3 tbsp)
Oil (1tbsp)
Mustard (1/2 tbsp)
Asafoetida (required amount)
Onion (4-5)
Curry leaves (few nos)
finely Chopped brinjal and carrot (2)
nicely Chopped Drumstick (2)
tomato (4)
beans (3-5)
Chopped potato (1)
Salt (required amount)
HOW TO COOK:
First, wash the rice and toor dal. Place it in a pressure cooker and add 5 cups of water along with turmeric powder. Allow it for 2 whistles.
In a separate pan add urad dal, chana dal, coriander seeds, pepper, cumin seeds, cinnamon stick, cloves, fenugreek, sesame seeds, and red chill. Saute these ingredients in low flame for 2 minutes and after that add grated coconut and roast it for just 30 seconds. After that grind this into a powder and keep it aside.
In another Tawa, add Oil, mustard, asafoetida, onion, and curry leaves. Saute well for a few minutes and after that add brinjal, carrot, drumstick, beans, potato, and tomato along with salt. Saute well for a few minutes and add the powder that you ground and add some 4 cups of water. Add some tamarind juice for bitter taste and allow them to get heated in medium flame for 5 minutes.
Now take the rice to the pressure cooker mixed with dal and turmeric. Add it with the cooked ingredient and grind it well under a medium flame, so that you will get a tasty Bisi Bella Bath.
You can also add cashews and coriander if needed for more taste and nutrition.
POTATO CUTLET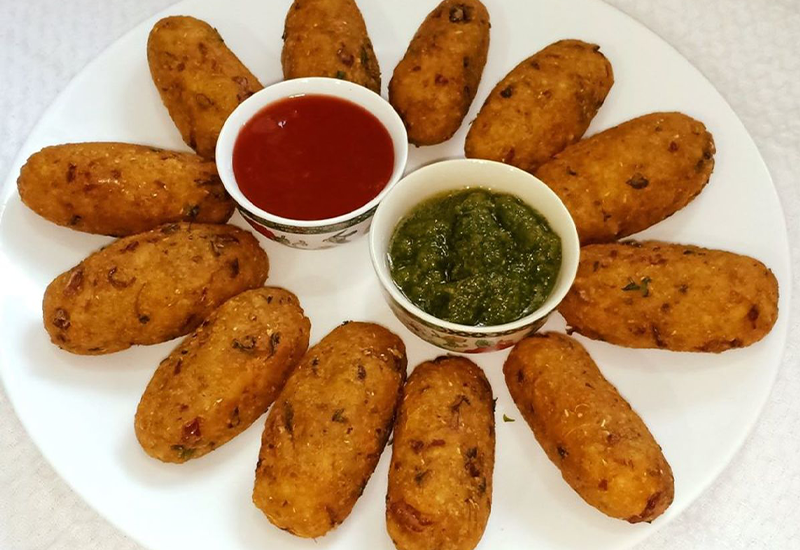 It is a simple snack that made very easily and it reduces the hunger level, is high in fiber, helps to reduce weight and to maintain a good sugar level.
INGREDIENTS:
Medium-sized potatoes (4 nos)
Flattened rice – 1/4 cup
Bread crumbs (1/4 cup)
Chilli powder (1tsp)
Salt (1/2 tsp)
Chat masala (1/2 tsp)
Pepper powder (1/2 tsp)
Garam masala (1/2 tsp)
Turmeric powder (1/4 cup)
Chopped onion (1 cup)
Chopped garlic cloves (3)
Kasuri methi (2 tbsp)
Maida (2tsp)
Water (1/4 cup)
oil (300 ml).
HOW TO COOK:
First bake the potatoes and remove the skin. After that, mash your potatoes with your own hands.
In that mashed potato, add flattened rice, bread crumbs, chili powder, salt, chat masala, pepper powder, gram masala, turmeric masala, chopped onion, garlic cloves, and Kasuri methi.
Here, bread crumbs are Prepare by roasting the bread in a Tawa and grinding it well with a mixer.
Furthermore, Mix the Ingredients well with your own hands till it gets a proper mixture.
In a small bowl, mix the salt and water well till it gets firm and has another cup of bread crumbs in a separate cup.
Now shape the mixed one in the form of Cutlet and dip it well in the water-salt mixture and after that mix it well with bread crumbs on either side.
After this is complete, keep it in the fridge for one hour to get freeze. After it is completion, boil it in the oil under medium flame in a pan. Roast it well on either side, The delicious potato cutlet is ready.
The prison meal recipes will be continue with more different dishes with more benefits.