Introduction:
A nutritious meal is mandatory in a person's life. Whether be it any meal, a sufficient quantity of green veggies must be added.
mineral-rich Leafy vegetables play an important role in our health as a good variety of nutrients are embedded in them.
So far, they possess fiber, calcium, potassium, magnesium, and iron of up to sufficient quantity. Nevertheless, they have a comparatively small amount of cholesterol, carbohydrates, and sodium.
Hence, one should always go for a proper diet to lose weight.
List of Vitamin And Mineral-Rich Leafy Vegetables:
This article consists of a list of the Vitamin and Mineral-Rich Leafy vegetables that we need to add to our weight loss diet which is characterized in detail as follows:-
1. Radish
According to Ayurveda fresh, tender, small radish is tasty, appetizer, light to digest, pungent, heart-healthy, and beneficial in throat diseases.
According to modern research, radish has minerals.
Fibers, Vitamin C, and other nutrients originated.
Radish is advantageous for curing various ailments related to the stomach, and liver, so it can be the best 'natural purifier' for the stomach and liver. As it does not hold fiber, it ensures in softening of stools with keeping the digestive system perfect.
Radish has enough quantity of water as well as fiber.
It could be considered the foremost vegetable for losing weight.
2. Curry leaves
Curry leaves (sweet neem) turn out to be aromatic, tasty, appetizing for digestive. It contains calcium, phosphorous, iron, vitamin A, and B plus anti-oxidants, because of which its consumption strengthens the bones, teeth, and hair roots and increases vision.
Curry leaves are useful in diseases like heart disease, high blood pressure, diabetes, etc., and protect against these diseases.
Even neem juice, when drunk day to day, improves the metabolism and makes the body capable to lose weight.
3. Cauliflower
Cauliflower contains a high amount of fiber in it. It contains more nutrition and it is quite stunning. Also, It is also an origin of Sulforaphane. It keeps our bones healthy because it has C vitamins in it. Cauliflower assists to boost the levels of cholesterol and ensures in lower-level of Blood pressure. It minimizes the risk of cancer. Cauliflower has 25 calories with no fat at all. So we can happily eat cauliflower as our diet plan without gaining weight. Therefore, cauliflower is beneficial to those people who are trying to slim down.
4. Spinach
It plays a vital role in reducing weight and possesses the quality of nutrition. Many researchers have clarified that spinach has played well in reducing weight during winters. So adding a small amount of spinach to the meal monitors the health to set on the good track of serious weight loss.
5. Mushrooms
Mushrooms are delicious. They are chosen by both, vegans and non-vegans. Mushrooms have begun to be used as an ingredient while making coffee as it increases the nutritional value. They are well known for their ability to lose fat by ensuring that the glucose level is constantly maintained in the blood. Bonus to this, Mushrooms are wealthy in proteins and increase catabolism of the body, resulting in loss of weight.
6. Chilies
I swear, Chilies have been good for losing weight. Nevertheless, According to newly demonstrated research, it has been confirmed that, when the chilies are consumed, there is the generation of heat which helps to use calories and eventually deteriorate layers of fat. But, if you won't favor burning your fat through chili peppers, then you may go for other non-hot categories of fruit, as they have "Capsaicin", which is liable for the burning of fat in your body.
7. Carrots
carrot is known for helping you protect your eyesight, but they do a lot more. They probably serve good for digestion purposes. It also keeps a record of natural inflammation of the body.
Carrots are excellent roots of vitamin A in the form of beta carotene. They are also rich in wholesome B vitamins, Vitamin K, and potassium.
8. Beans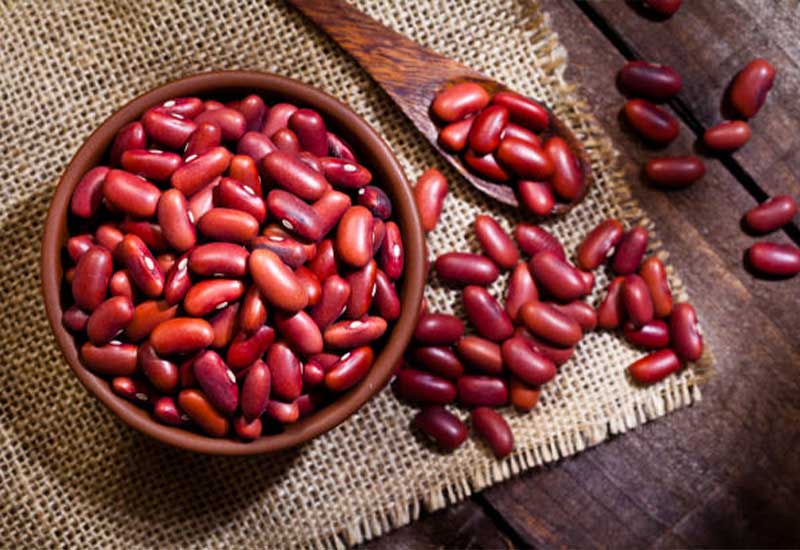 Beans are a very healthy food item that one can have in your meal. They are having fantastic nutrition, particularly ascorbic acid and retinol and minerals including iron, potassium, calcium as well as magnesium. Bean is beneficial for eyesight and bones. It acts as a shield for newly born children. Especially it is healthy for organs and muscles. As beans contain zero fat, one should add them to his diet for losing body weight.
9. Pumpkin
Pumpkins have high doses of dietary fiber and less fat.
Pumpkin is among those leafy vegetables, which are not ignored to include in your diet for reducing body weight.
It can also be eaten as a salad or its powder can be garnished over juices and drinks.
Even it can aid us to achieve your perfect physique faster.
10. Asparagus
Asparagus isn't that famous on the list of veggies, even the majority of people might have not heard about it, when we talk about decreasing one's body fat, its value increases.
It has an element, named "Asparagine", that complies with cells present in our body and burns the fats present in our body.
It can be fried up with different mains.
11. Cabbage
Cabbage comes in the list of leafy vegetables that can be eaten as salads or can be added to sandwiches and beverages. Its juice fights powerfully in the decrement of kilos. It helps the body to digest properly and regularly by cleaning the upper intestine, i.e. eradicating wastes from the body with greater ease.
12. Broccoli
Broccoli is an effective veggie that has to be put on for reducing body weight. diet. Also, broccoli isn't that much dry because they have water of almost about 90%. It is the great fiber content, that postpones digestion and debauches less.
13. Lettuce
They are take along with salad and have a good ability in losing weight. They are well at the digestion of the body. Lettuce carries a huge quantity of fiber. Its liquid nature helps the body deal with toxins and flush them out.
So it can be use for slimming down belly fat.
Hence, the above-give list of vitamin and mineral-rich leafy vegetables must be give compulsion if you favor losing weight.