Introduction:
In this blog post, get the best Homemade navratri recipes with made in minimal time.
Navratri is one of the foremost celebrated festivals in my home. Navratri celebration is widely known everywhere in India. the tactics and ways of celebrating are various in each place of India.
It is that time of the year again when idols of goddess Durga are decorated with kumkum, bangles, flowers, and jeweled attires. Morning prayers are offered accompanied by synchronized bells. The aroma of pure butter or desi ghee delicacies fills up the space.
Navratri is additionally celebrated in South India. Fasting isn't strictly observed here but the Navratri Food Recipes are formed without adding onion and garlic. People do worship the gods and make sandals or sweet Navratri Food Recipes to furnish as prasadam. Golu which may be a lovely display of deities idols, dolls, and animal figures is about up in many homes during the festival.
Navratri Foods:
Most of the fasting recipes are very quick and simple to make. As many seasonings and herbs are not allowed during fasting times. Besides, you don't have to chop onions, garlic, etc.
In India, fasting rules differ from community to community. It is always more helpful to check with your family members before deciding the menu.
Fasting food is not only quick to prepare but is also easiest to digest. A good time to purify your body-mind and get joined to your inner nature and the Mother Goddess. In North India, only specific ingredients comprising of flours and grains are consumed during the 9 days of fasting.
I have some Homemade Navratri Recipes, which are made by me. These Navratri Food Recipes are fully onions and garlic-free, so you can eat them fearlessly and the benefit is these Navratri Food Recipes are made in a quick and easy way. So, you have some to do worship for mother goddess or deities.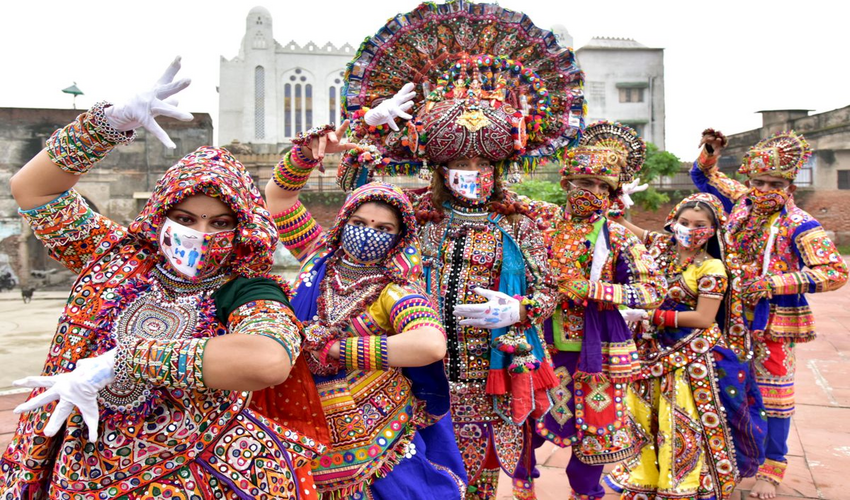 Navratri Fasting recipes:
Mango milkshake
Banana wafers
Farali paneer tikka
Farali dahi Wada
Farali handvo
Mango milkshake:
You will find an easy recipe method to make a mango milkshake. This mango milkshake is easy on fasting days. The traditional dairy milkshake or a vegan shake is made with coconut milk.
The vegetarian and features juicy, ripe mangoes and not much else. Likewise, this mango shake is great for a light yet filling drink that recharges your body o Navratri fasting days.
Mangoes are often called the "king of fruits" because of their popularity. Give this mango milkshake recipe a try and you'll see why they're so loved!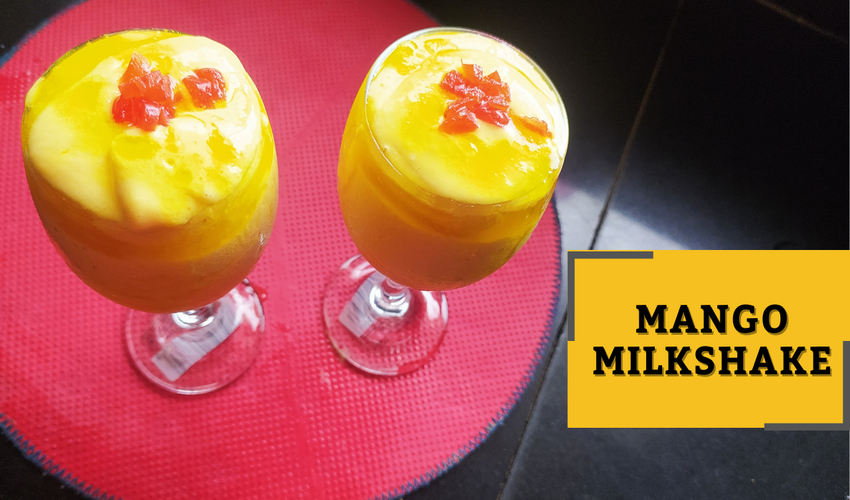 Banana Wafers:
An interesting deep-fried snack recipe made with green raw banana or kaccha khela. It is a popular snack in South India and is typically made as a munching evening snack or as a compliment savory snack with desserts.
It is very easy to make as it does only require raw banana, oil to deep fry, and salt to taste. The most popular variant is the potato-based chips which even comes with different flavor and shapes.
Having said that, the traditional banana chips from south India has its own place in its popularity and also the taste and flavor. This crunchy banana chips recipe is so quick to make. Nothing better than crunchy banana chips to make your day!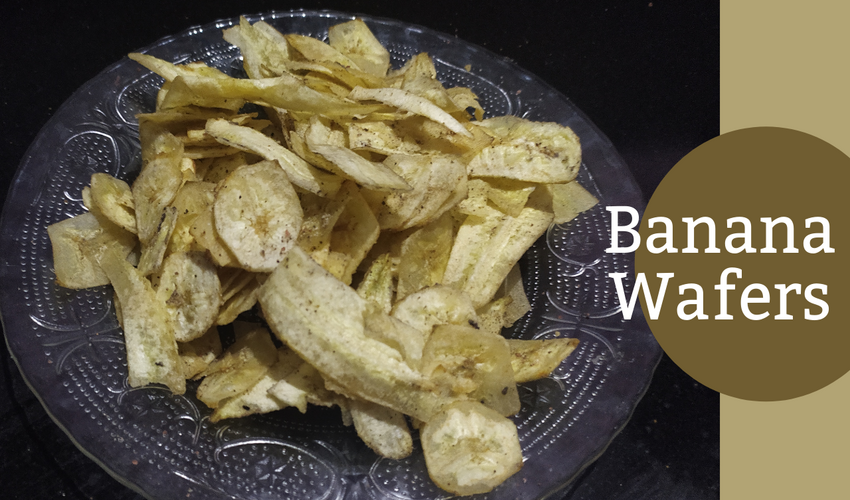 Banana wafers[/caption]
Farali paneer tikka:
we cannot eat the original tikka recipe during the Navratri or saavan fasting days. Falhari tikka is inspired by this. We use the original tikka recipe but make it gluten-free. Falahari paneer tikka is a dish even kids will enjoy as it is low on spices. Most people order a tikka when at a restaurant. However, it is very easy to make at home
Yes, now it is possible to have yummy paneer tikka during fast also. Here it's a homemade recipe for Farali Paneer Tikka. The marination is made with a yummy minty flavor.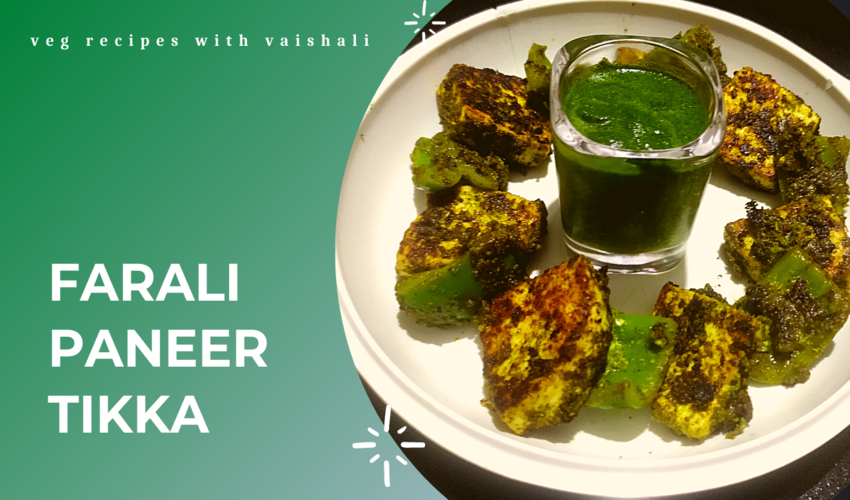 Farali dahi vada:
Moraiya na Dahi vada is a fabulous recipe for samvat rice. You can't imagine that the farali Dahi Wada can replace the regular Dahi Wada to satisfy your hunger pangs on vrat days.
This method is similar to the original recipe of Dahi Vada, but it is a little different because instead of using lentils batter here samvat rice is used to make.
This tongue-tickling dish is made with a combination of cooked samvat rice and water chestnut flour. This dish is less complicated and very easy to prepare Dahi Vada with this quick, tempting, and delicious Dahi Wada recipe.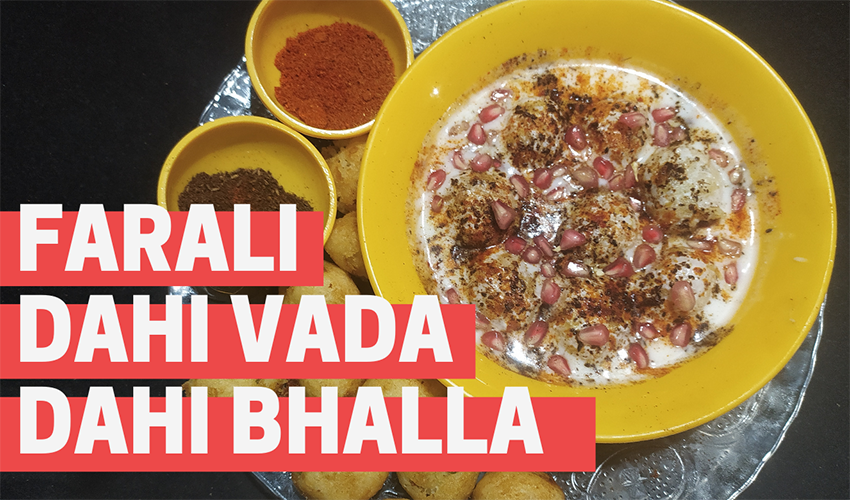 Farali handvo:
Handvo is a traditional healthy Gujarati cuisine made with different kinds of lentils and rice. It is a lentil vegetable mixed savory cake. But today we are making a fasting handvo in appe pan with some fasting ingredients.
farali handvo is a quick farali snack during Navratri, fasting, or other upvass or vrat days like Janmashtami or mahashivratri. Crispy handvo and soft dhokla are made with Samak rice, sabudana, and curd. You are tired of having the same dishes during fasting. You need to change. That time make this farali handvo or farali dhokla. It is a quick recipe and is loved by all kinds of age groups.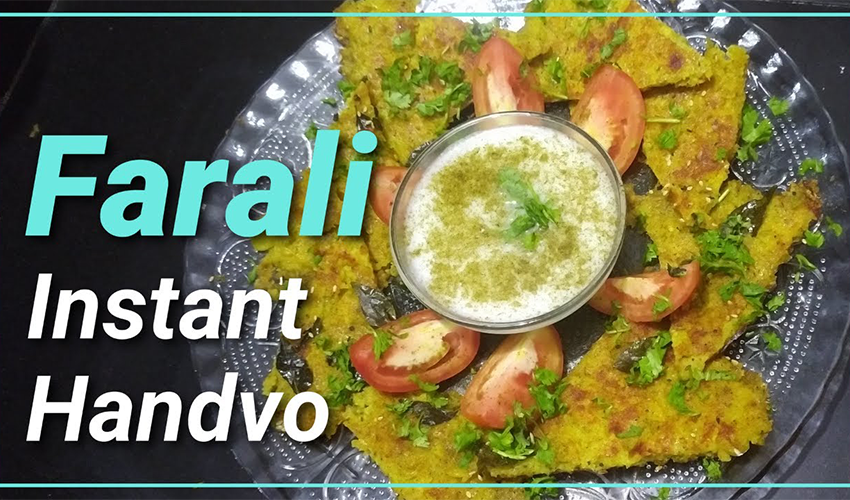 Conclusion:
Enjoy these delightful Homemade Navratri Recipes this festive season and make sure you spread the joy and cheer across friends and family!