Introduction
We all know how delicious and exotic Indian food is. India is a country where you get to meet different people with different tastes and eating habits. Here, we prefer another type of food for every festival. We all Indians are spoiled for options no matter in which city you live. In western countries, people think that India is all about spicy food. What they don't know is we have dozens of varieties of food. We have hundreds of choices in every taste you prefer.
Food is a vast subject in India. When deciding what to cook, you need first to get sure which taste you would like to eat. No matter sweet or sour, spicy or light, you get options in every flavor. Here, I will try to suggest to you some of my favorite lip-smacking dishes of different tastes. Some of the words are very popular, and people enjoy them across the whole country. When you think about the origin of dishes, you can see how different spices we use everywhere. But, we all get to have those tummy-filling dishes around in India. In this article, I will try to manifest some of the famous and flavorful recipes. Anyone anywhere can cook these heavenly dishes.
Varieties of dishes
'Plan a taste and get your tummy filled with the exact taste of your choice' that's what I will say for Indian food. We have the exact taste you wish for. I am going to help you choose from some of the most famous Indian dishes. I will suggest having some great yummy dishes to lighten your mood. The delicious dishes I prefer are:
Chole masala
Different chaats
Sandwiches in fast food
Sweet dish-Dahi vada
Veggie patties
North Indian pulao
These are just a few dishes when it comes to Indian food. I have tried to include some of the tasty and famous dishes in this article.
Recipes that every Indian should try
I want to begin with recipes without wasting time. These are some easy-to-make dishes. I will try to and suggest the words which won't need any fancy spices. You can try making these dishes with your style and touch. You can always modify Indian dishes.
Veggie patties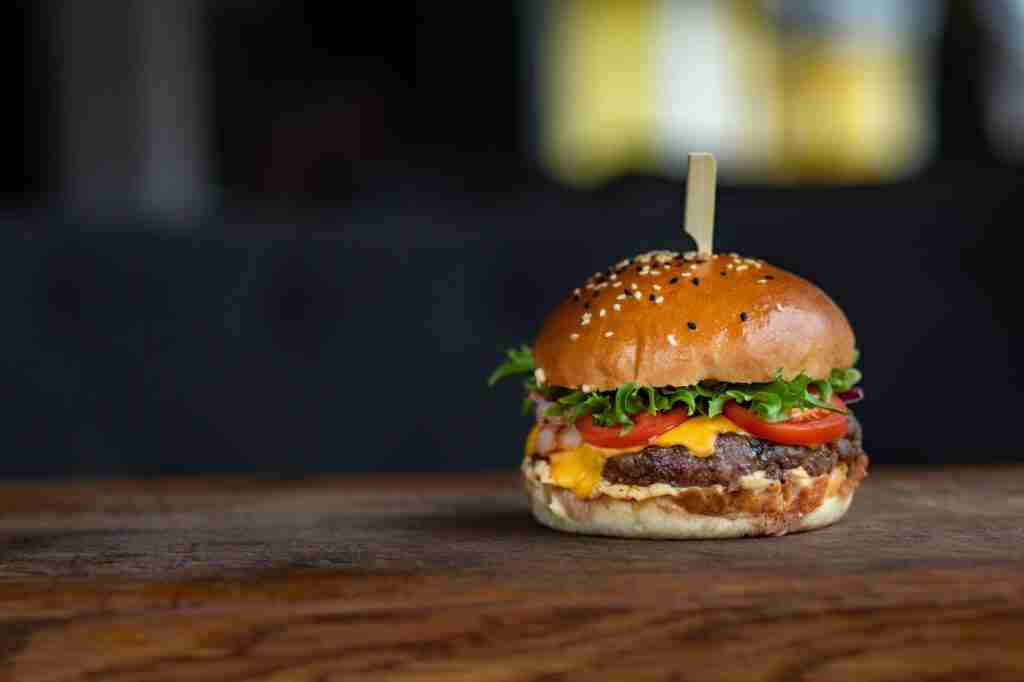 Ingredients:-
A cup of Chopped vegetables like carrots, green peas, cauliflower, broccoli, and capsicum.
Mashed potatoes
Corn flour
Gram flour
The course of dish:-
Boil all the vegetables.
In mashed potatoes, add all the vegetables.
Salt and black pepper as per your taste. Make patties of your choice of shape.
You can bake these patties or prefer o fry them in a pan.
Before frying, put some cornflour on the patties to make a great flavor and crispy layer.
North Indian chole or chickpeas curry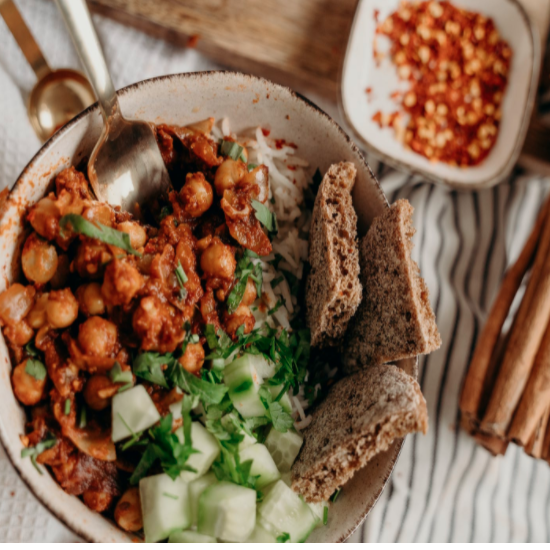 Chole is a dish which you can enjoy with bhatura, paratha or rice, whatever you like.
Ingredients:-
Boiled soaked chickpeas.
Cinnamon
Tomatoes
Onion
Green chili
Ginger
Garlic
Garam masala
Cloves
Tej patta
The course of dish:
Add tej patta and salt while you pressure cook soaked chickpeas.
Make a gravy of tomatoes, onion, cinnamon, black pepper, red chili, ginger and garlic.
Heat oil in the pan. Add a little more oil. Add tej patta and red chili.
Put gravy in it.
Add turmeric, salt, red chili, coriander powder as per your taste.
Let it cook for 15 minutes.
Add boiled chole. Add garam masala. Let it cook for 10-15 minutes.
Sweet dahi vada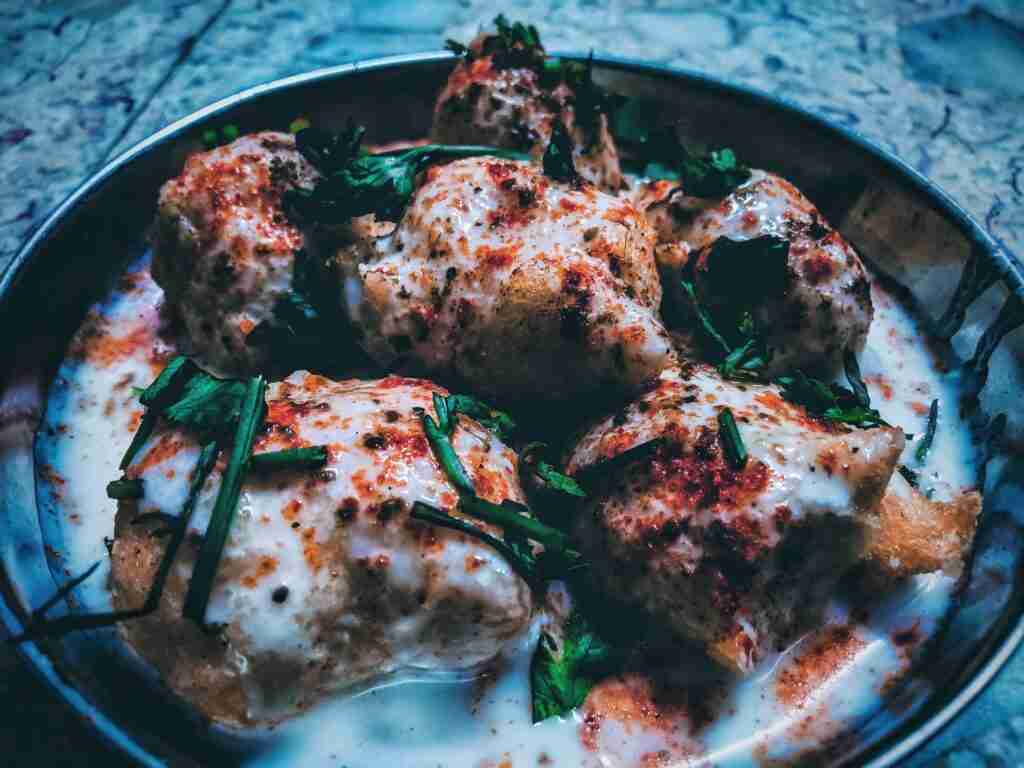 The course of dish:
One cup urad dal ( split black lentils) overnight. Rinse urad dal
Add chopped green chilies as per your taste.
chopped ginger, one teaspoon of cumin seeds
one pinch of (hing) and salt as needed.
Grind everything.
Add baking soda and make it a soft and straightforward matter.
.heat oil in [pan to deep fry the vadas.
Make a vada of the matter and deep fry it.
Now, take dahi or yogurt in a bowl.
Add some sugar. Dahi vada is a sweet dish so, you can add some extra sugar.
Add our fired vada in dahi.
Sprinkle some salt, red chili, and coriander powder.
The dish is ready to eat.
Simple bhaji pulao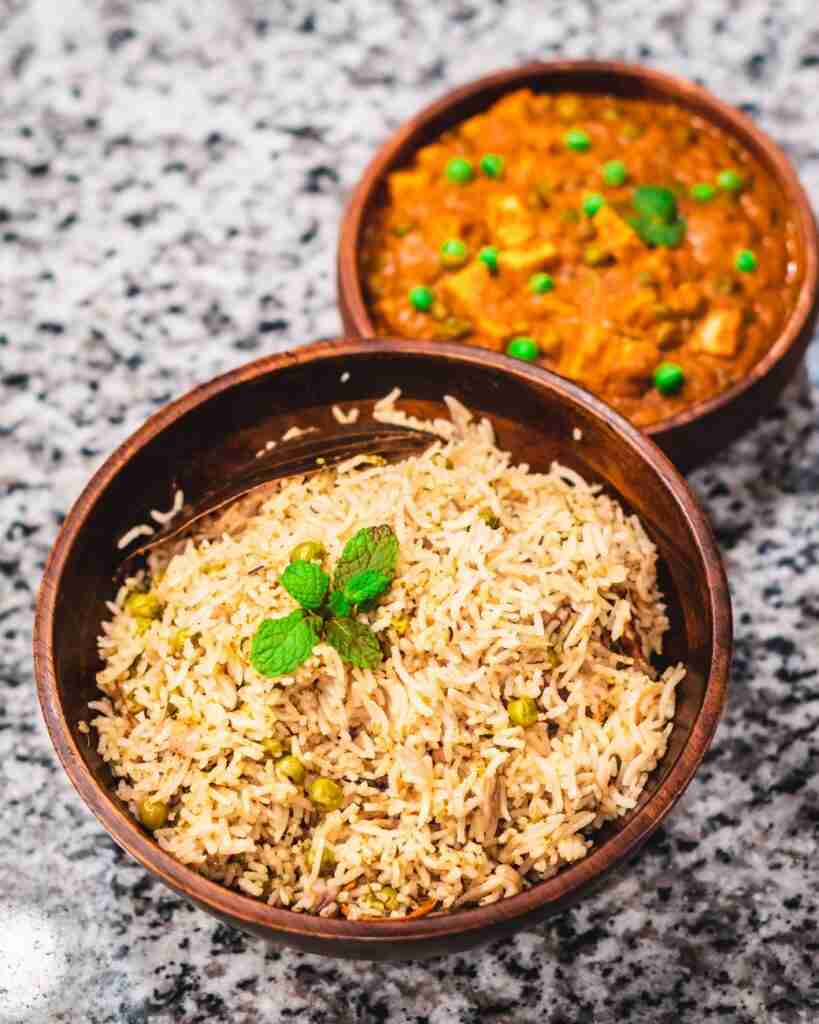 Simple bhaji pulao
First, we will have to make bhaji—this bhaji you can enjoy with your choice of bread.
To make bhaji:- we won't spend much time behind making bhaji. We will go for a simple bhaji.
Take a pressure cooker.
Add your choice of vegetables like cauliflower, potatoes, etc.
First, heat oil on the pressure cooker. Add chopped onions and let it cook.
Now, add chopped tomatoes and capsicum. Add ginger-garlic paste.
Add all the spices like red chili, coriander powder, salt, turmeric, and garam masala.
Add all the vegetables and let it pressure cook for 4-5 whistles.
Now, take a bowl of boiled rice.
Mash the pressure-cooked bhaji.
Heat a pan.
Put butter or oil.
Add tej patta, cumin seeds, 2-3 cloves, cinnamon, and red chili.
Add onions, tomatoes, and capsicum. Let it cook.
Add all the spices again.
Now, it's time to add our pressure cooked and mashed bhaji.
Let it cook for 7-8 minutes.
Add boiled rice and mix everything.
Let it cook for 3-5 minutes.
Now add some lemon.
Sprinkle some black pepper, and it is ready to eat.
Final thoughts:
If you are a food lover like me then, you have read the excellent article. We Indians have so many options when it comes to food. You only have to decide which cuisine you would like to try. We have talked about some fast food and north Indian cuisine, which, if tried, everyone will drool for. Do try to cook this and see how delicious it tastes.