Introduction:
The United States of America is one of the top well developed and successful countries. That has a diversity of people from all ethnicities out in the world. Despite being the home to great companies. Like apple, tesla, and many more. It also gave the world some special food chains like McDonald's, Burger King, and subway. But there's many more that the world has given to USA's food cravings. Different Popular Ethnic Cuisines from all over the world.
The people who migrated never forgot their culture and food and also introduced them to the locals. Which made them so popular that they started having it regularly. Be it chinese, Indian, or Mexican, the diverse cuisine made the locals fall in love with them. Some are widely accepted all over the country, whereas some are more popular in limited regions.
List Of Ethnic Cuisines:
Here are the top 10 most Popular Ethnic Cuisines out in the states are:-
1. Chinese (76%)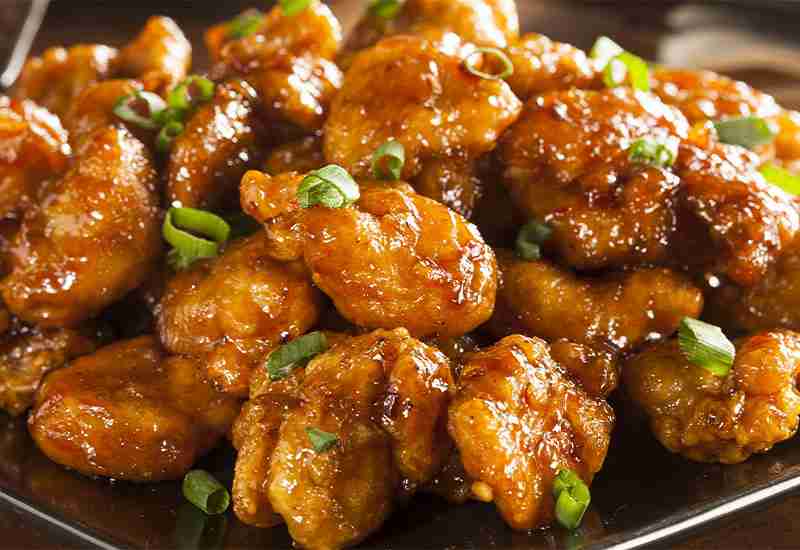 China being miles away in a different continent gave Americans a unique culture and cuisine via the chinese people who migrated to the states. Americans' love for the chinese is unimaginable. Food like chop suey, fried rice, egg rolls, and many more are eaten daily in the states.
They are loved for their mild and unique flavors. The locals started visiting chinese restaurants and by now. There are more than 45000 restaurants that serve only chinese cuisine. China to have some regional cuisine like Cantonese, Hunan, and Szechuan. That are more popular than the others. This shows the rate of acceptance of chinese culture and cuisine in the USA.
2. Mexican (74%)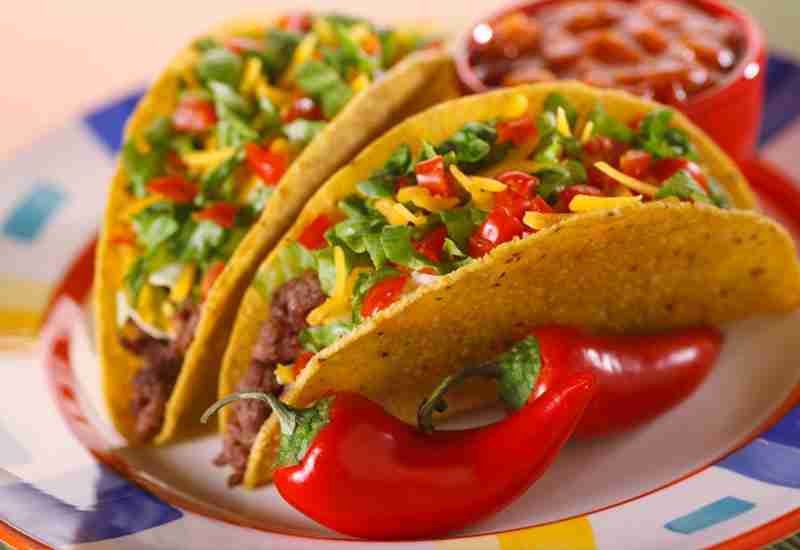 Mexico being a neighboring country gave the USA a diverse cuisine including burritos, tacos and tostada, and many more. Authentic Mexican cuisine is more popular. Because of its richness in flavors and use of fresh ingredients.
Like avocado, beans, chilies, pork, meat, etc. The cuisine was mainly introduced by Mexican refugees. Who took shelter in the USA amidst the Mexican Revolution.
The increase in interest in this cuisine didn't go unnoticed by many, and non-chain Mexican restaurants were introduced. Currently, Chicago has the most number of such restaurants. These are widely accepted by the locals. That even they are introduced in big food chains like chipotle, taco bells, and del taco.
3. Italian (71%)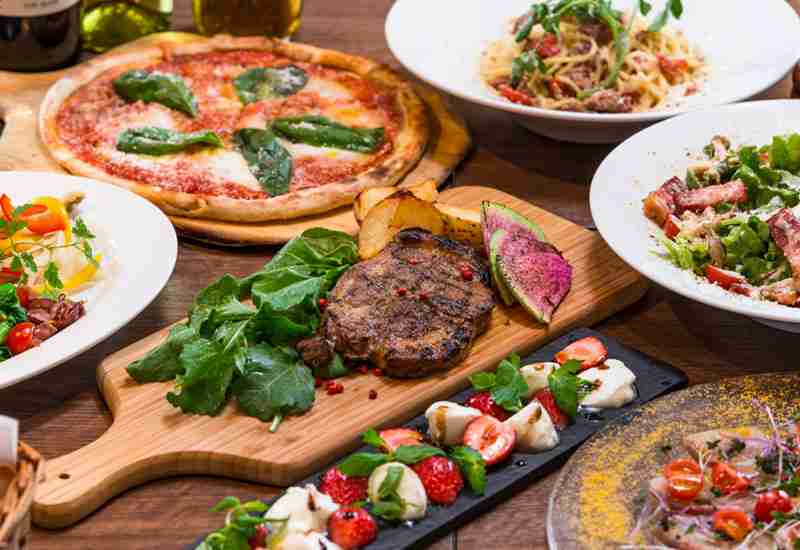 Italy is known as the land of pizzas and portions of pasta, all loaded with rich ingredients. The difference of harmony and abundance in American and Italian cuisine helped in gaining popularity.
This cuisine was mainly introduced in the states during World War 1. When many Italians sought shelter in the US. Mac & cheese, lasagna, risotto, deep-dish pizza, the love of Americans are all originated from a European country, Italy.
The food is rich in sauce, cheese, and olive oil that giving it a cheesy tangy flavor with a touch of authenticity. You will find many more dishes from Italian cuisine that are widely accepted.
4. Japanese (32%)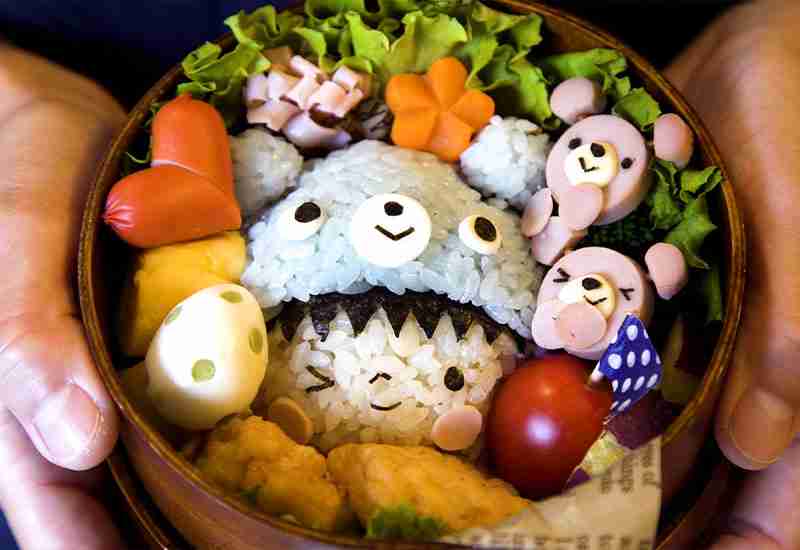 Japan, once a rival of the USA in the early times, had many immigrants from the land of the rising sun. Who used to work as servants, especially cooks.
It was them who made locals interested in Japanese food and made them learn how to cook authentic Japanese cuisine. The colorful ingredients and the mixture of perfect Asian and western flavors attracted the citizens.
Japanese food like sushi, sashimi, miso soup with rice, and curry was made popular in this country. Instant ramen noodles are one of the most helpful ones when in hurry. These are more good to go with the rice cakes. There are many of the often food items that are accepted in some parts of the country.
5. Greek (32%)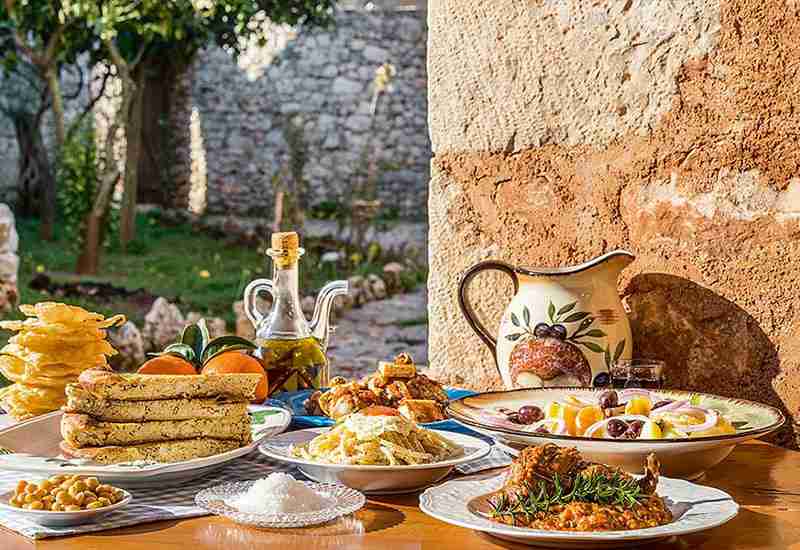 The ancient Greek culture had a rich variety of bread, pastries, fruits, and especially Greek yogurt. Also use of dill leaves, mint, garlic, and onion in the food made it more unique and interesting. Though, Americans love bread and fried food.
They widely accepted the baked food from Greece, hence the Greek food made its place in the top 10 undoubtedly. The gyro sandwiches, baklava, moussaka, pita bread (with hummus) are all-time favorite breakfasts of Americans. The fact is that they are popular only in some parts of the country and not all.
6. French (32%)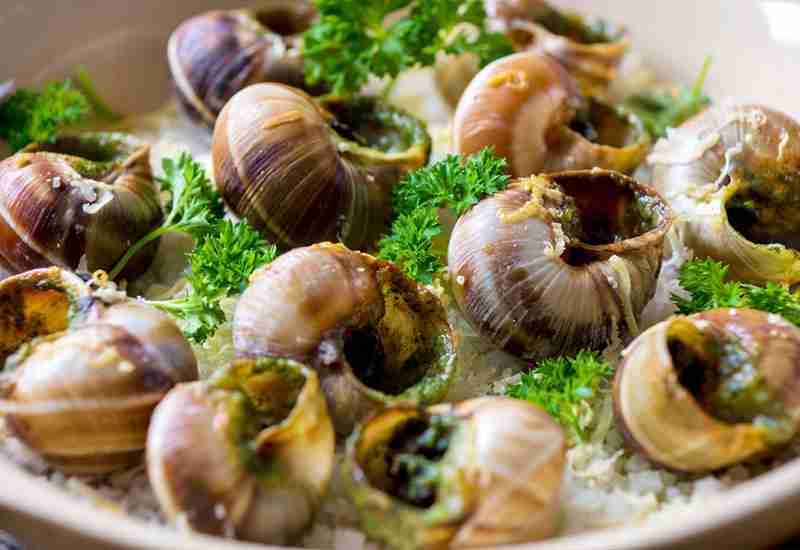 France is a country famous for the Eiffel Tower, bread, and croissants. The French food has simple ingredients and flavors and is known for its prestigious and respectable cuisine.
This made Americans more interested in it, and it was introduced in some parts of the country. The beef and meat used in the French food made it more attractive. French breakfasts like French toast, flamiche, and cassoulet are even staples for some. Also, the calm and relaxing environment of bistro, a small restaurant serving French food, made it more pleasant.
7. Thai (24%)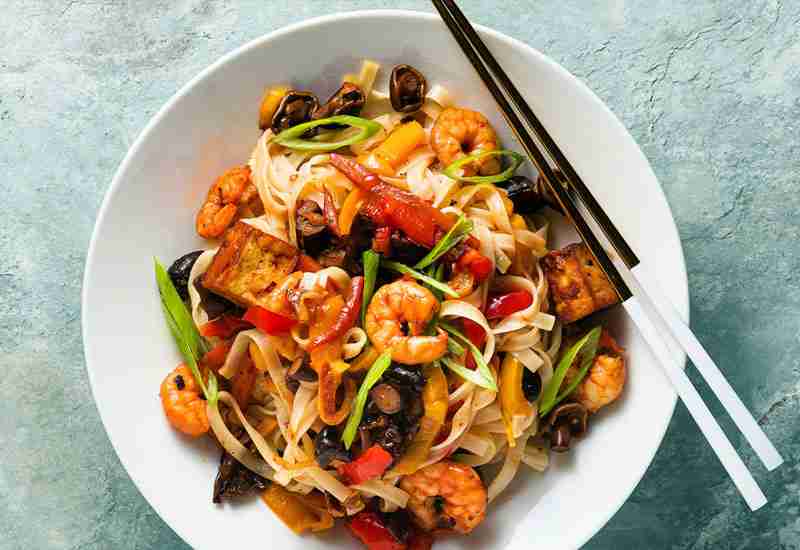 Thailand is a traditional country with food including grains and pulses and especially seafood. The Thai curry is a must in this cuisine, with pad thai (fried noodles), gaeng dang (red curry), and tom khakhai(chicken in coconut soup), etc.
The astonishing fact is that Thai food was made more popular in the early centuries in the US rather than Thailand or any other country. The Thai government used to pay the prices for establishing Thai restaurants in America. Especially in the city of la.
But gradually with the introduction of new cuisines. It started losing some of its popularity in many regions. While some still have those same love and madness for this cuisine.
8. Spanish (22%)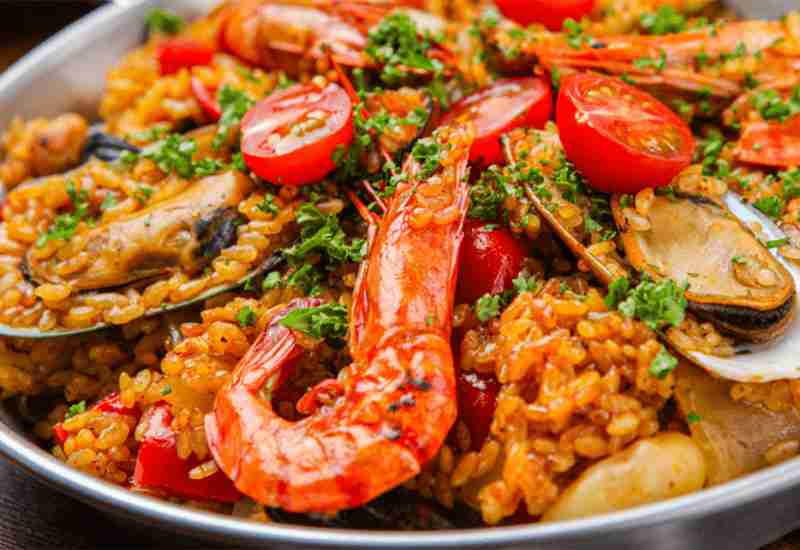 Spanish cuisine is mainly known for its exotic appetizers and snacks. Just like the churros, tortillas, jamoniberico, and the legendary paella with that unique flavor in them.
That goes on with any toppings and is the best good for late-night cravings or when in no mood to cook. This food is more popular among children and teenagers and is many times.
It sold in packets or sold in restaurants and cafés with any topping of your choice. Still, this cuisine is trying to gain popularity among many parts of the country. Also, among the adult and elder generations.
9. Indian (17%)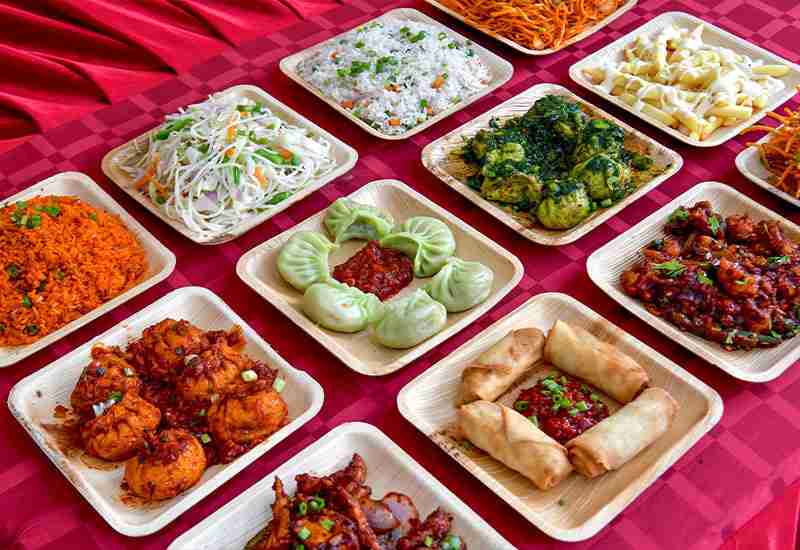 India, the land of spices, has a unique cuisine with food rich in spices, salt, sweet, and whatnot. Its unique flavor and interesting, mysterious and delicious tastes are what made it in the top 10. It includes naan, biryani. Aloo Gobi, and sweets. Like rasgulla, gulab jamun, etc.
The love for this cuisine can be seen, especially on YouTube. Where many people try and praise Indian food. Since authentic Indian cuisine isn't the one that could be eaten daily. Hence, it is consumed occasionally. Many have opened Indian restaurants in the states.
Including Priyanka Chopra for the locals and especially for Indians. Who miss their country and its authentic food variety. Chicken tikka masala with naan is the occasional combo for Americans but isn't very popular.
10. Mediterranean (16%)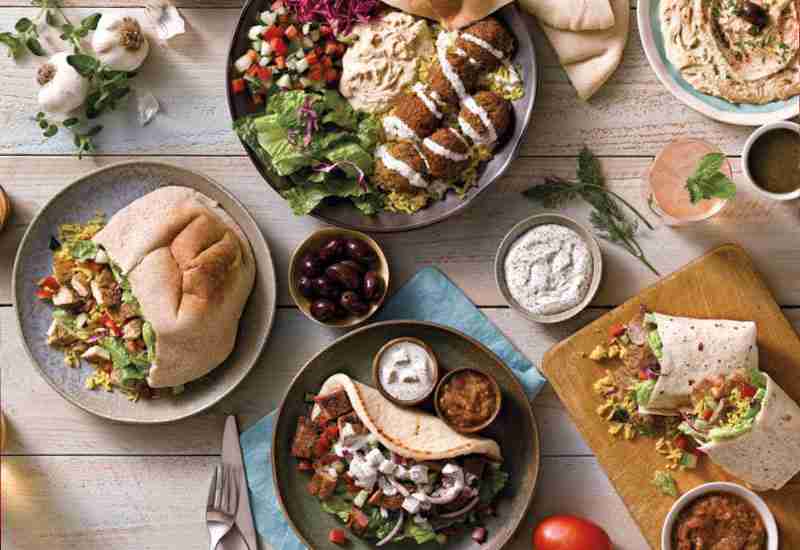 The countries like Spain, Italy, turkey, Egypt, and Syria make up the Mediterranean cuisine. The food includes fruits and salads mainly that makes it a healthy option for the meal. The chicken shawarma, salmon salad, shrimp pasta, baked chicken drumsticks are popular in very few regions of the country.
This type isn't very famous, as Americans love more meat than salads. Hence, this type of cuisine is more for a diet, and we could see many celebrities like Selena Gomez and Lady Gaga who follow a Mediterranean diet.
Last Words:
The other cuisines like the Korean and Indonesian are also introduced in the USA but are not much Popular Ethnic Cuisines as compared to the ones listed above.
This clearly shows us that the USA has people who love food and happily accept the rich diversity of Popular Ethnic Cuisines from all over the world.