Introduction:
There is a saying called "Eat like a King in the morning, Man in the afternoon and a sage in the night". You will guess that the periods determine breakfast foods, lunch, and dinner, but you may doubt that why do we eat breakfast like a king? What does it mean? Whether we don't want to each much in dinner? You may have these questions in your mind.
Okay!! Let's get to the point. We have to eat breakfast like a king where you have to eat as much as healthy foods you can because breakfast is the most important thing that gives energy, and it adjusts your body and energy even if you lack lunch or dinner.
So it's mandatory to have breakfast, and it's important to have a healthy, balanced breakfast. So let's find some Breakfast foods and have it on our diet list as a priority.
List Of Healthy Breakfast foods:
Here I listed some healthy and best breakfast foods for a healthy digestive system that you can eat with no stress of weight gain.
IDLY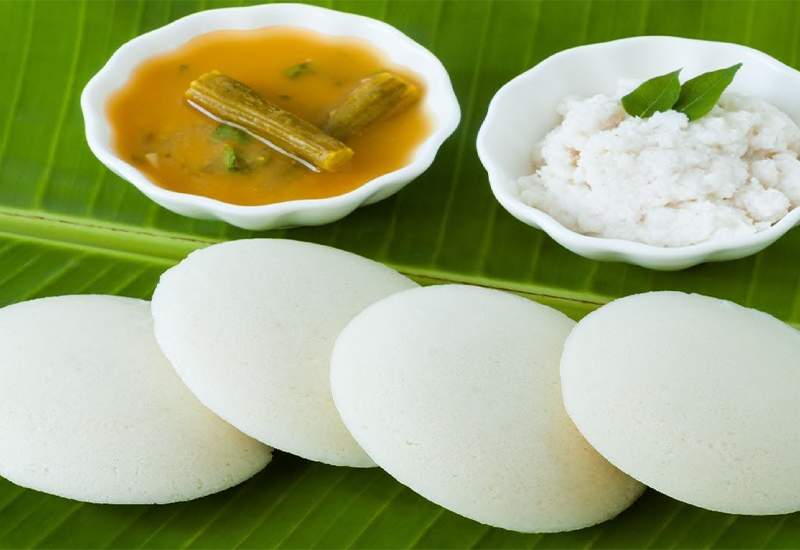 The best breakfast that I can suggest which helps you to maintain your diet is idly. Since it is a baked one it helps in taste digestion, and it is high in protein content which gives you more energy to do any work. It has fewer calories so that it helps to maintain your diet.
Additionally, its common side dishes are sambar and chutney that contains cereals and other nutrients is an added advantage. Idly activates your brain and makes you think well. The best part of idly is you can have as many idlies as you can, which didn't make you fat anyway.
STRING HOPPERS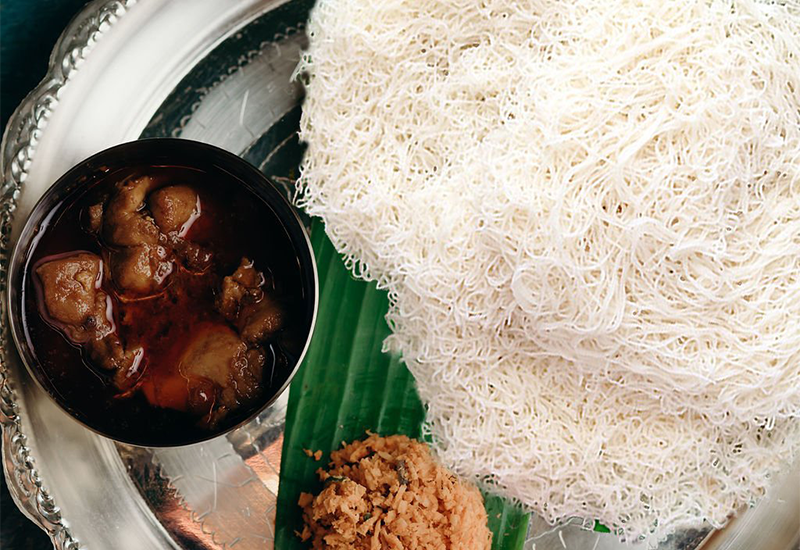 It is a dish from rice flour which is a nice soft, string in shape. this even a baked one, so it makes digestion easy. It will give you enough carbohydrates so that it is not necessary for you to have carbs during lunchtime.
It's a side dish that is mostly coconut milk which has high medicinal values, gives proper digestion, and prevents your stomach from other bacterial effects happened from junk foods. Even string hoppers can have along with delicious spicy chicken curry and dal as well, making you feel full in your breakfast.
APPAM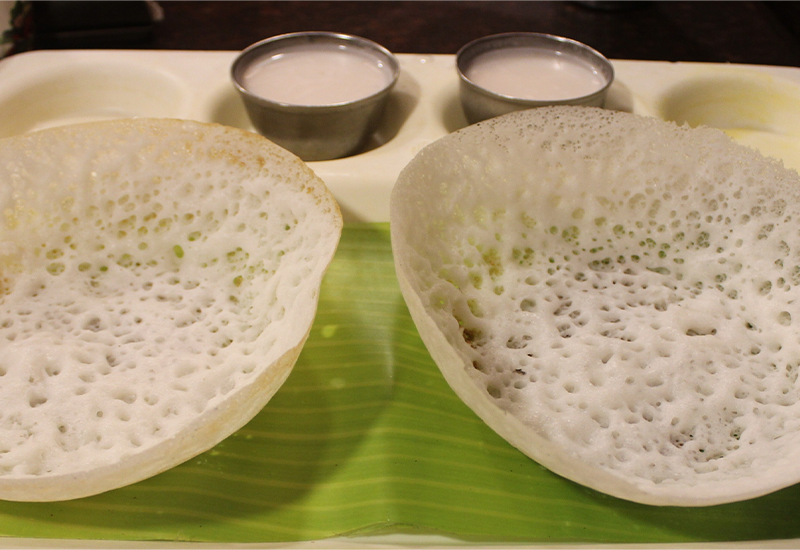 It is a south Indian traditional food, mostly consumed in Kerala. It is a thin pancake that has high calories and high protein which helps you to maintain a proper diet. A normal-sized two appams make you feel full and your tummy wouldn't get hungry till noontime.
A combination of appam with coconut milk makes the best nutritional and delicious pair which makes your taste buds feel heaven. It makes your skin shiny and good for your heart as well. So try to consume at least twice a week, because unlike idly it takes a little time for preparation.
OATMEAL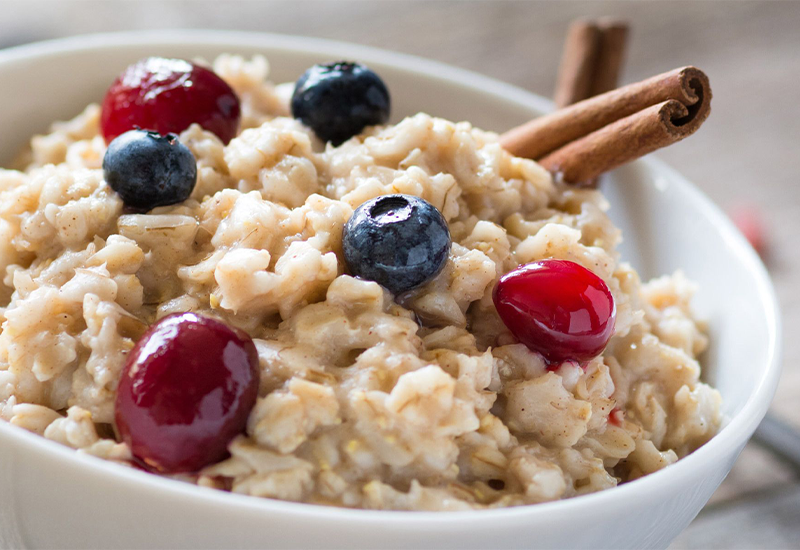 Oats are composed of grains. this is an all-rounder because it carries numerous vitamins and minerals such as B-vitamins, Magnesium, Manganese, Zinc, Iron, Phosphorus, etc, which gives you more energy with less intake of that.
These makes you feel full at the same time it maintains your diet, or it even helps in weight loss if you have an excess of fats in your body. It helps to lower your blood sugar level, maintains your skin, and especially it prevents you from heart diseases carries very fewer calories.
BANANA AND MILK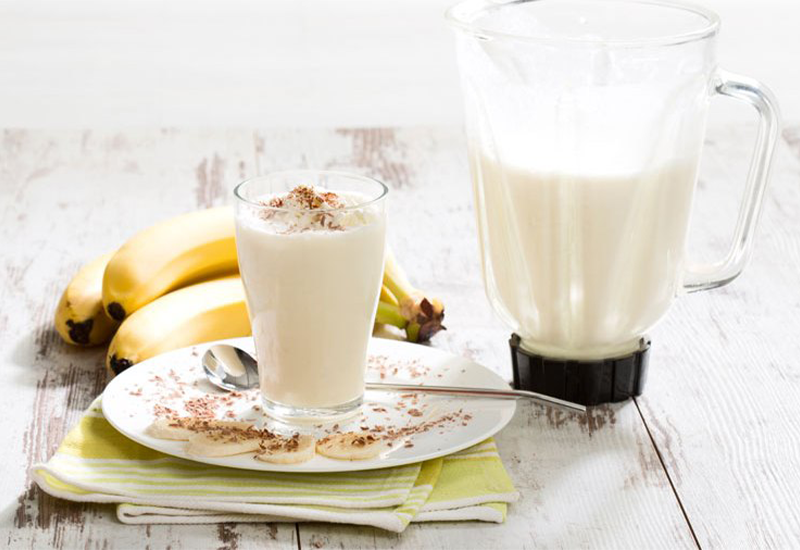 If you have no time to make any breakfast and you are in a hurry, at this rate these two combos are the best to make you feel full and it maintains your diet as well.
Banana is very less in carbs and high in fibers whereas milk is high in quality fat and calcium, zinc, etc, these two will give you sufficient nutrients to your body. I suggest having green bananas instead of yellow, as green bananas are more effective in digestion than yellow-colored.
But it requested to have these combos only when you find no time, otherwise, it will become like a habit.
BREAD-CHEESE WITH OMELET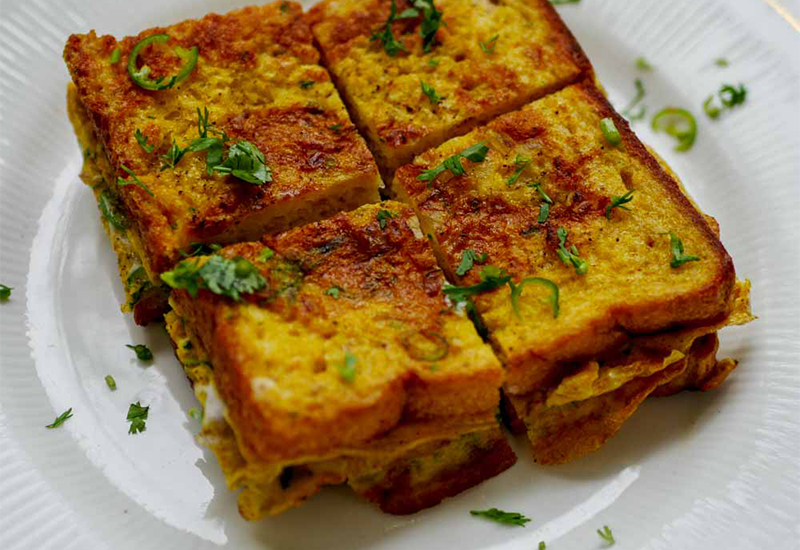 There is another alternate from banana and milk which is easy to make in mere 5-7 minutes and gives instant energy to work. Bread will give you the instant energy to work, and it's easy to chew along with cheese that contains quality fat will give you a proper diet.
This even gives you more energy at your early morning workout where you won't feel any tired once having that. Omelet gives you more Vitamins that are good for your eye, rich in protein gives more energy to perform and gives you a delicious taste that prevents you to get bored from the plain taste of bread and cheese. This helps you to maintain a good diet.
Conclusion:
These are breakfast foods for a healthy digestive system which are very easy to make, and especially you never get bored off from its taste as well, where you can maintain a 7-day plan to have these foods as breakfast in rotation. Maintain a proper diet, keep your body light and enjoy the day.
In maintain a 7-day plan to have these foods as breakfast in rotation. Maintain a proper diet, keep your body light and enjoy the day.