Spicy – Spicy & Crunchy – Crunchy, here we come up with a very famous and delicious recipe, 'Wheat masala puri'. Yes, friends, neither sugar nor maida. This means that every member of the family can enjoy this puri. This recipe is especially for those people who believe that without maida, sugar, cheese, a tasty snack cannot be made.
Just like Gujarat's Garba is famous. Similarly, Gujarat's wheat Masala Puri is also very famous. Although, there are many snacks and recipes from Gujarat. Today we will talk about Wheat masala puri.
Some people have a habit that even though they are not feeling hungry. But still they want to eat something tasty but healthy to change the taste of their mouth. If you are also one of these people, then this is the surefire solution. You must try this snack recipe.
This recipe is specially meant for both working and non-working moms. As every mom cooks for her kids and wants to give healthy and home cooked food. But kids want delicious food, then here is the solution. This recipe will surely help moms to have delicious, healthy, and hygienic food for their babies.
This snack is really easy to carry anywhere like traveling, in the office. Even if you are working in the field, you can easily carry it.
Don't make you wait too long, let's get started.
Wheat masala Puri Video Recipe :
Ingredients
2 & 1.2 Cup Wheat Flour
1.2 Cup Rawa Flour
1 Tbsp Ajwain Seed
1 Tbsp Sesame Seeds
1.2 Tbsp Salt
1 Tbsp Black Paper Powder
2 - Pinch Baking Soda
2 & 1.2 Tbsp Oil
1 Cup Water
Instructions
How to make Wheat Masala Puri Recipe | Wheat Puri :
Take a big bowl and add 2 ½ cup wheat flour.Add ½ cup rava or suji.
Add 1 tbsp. ajwain seeds. Add 1 tbsp. sesame seeds.Add salt to taste.
Add 1 tbsp. black paper powder and 2 pinch baking soda.
Add 2 ½ tbsp. oil and mix well. Mix it all together.
Add 1 cup water.
knead a dough finely. Then rest it for 30 minutes.
After rest time, Take small portion of dough and roll it flat.
Cut it into your choice shape.
Make it deep fryin oil.
Serve this wheat puri with hot chai or coffee.
Notes
Try to knead tight dough. Add water little by little at a time.
Don't roll the puri too thin. Roll it a little bit thick.
Your oil should be at medium heat. Check the oil by putting small dough piece.
You can add sesame seeds and cumin seeds along with carom seeds.
How to make Wheat Masala Puri Recipe | Wheat Puri recipe with step by step photos:
1. Take a bowl (It should be big enough that you can knead the dough well), add 3 cups of wheat flour, and then add 1 cup fine Rava (Rava should be fine enough that it mixes easily with the rest of the ingredients).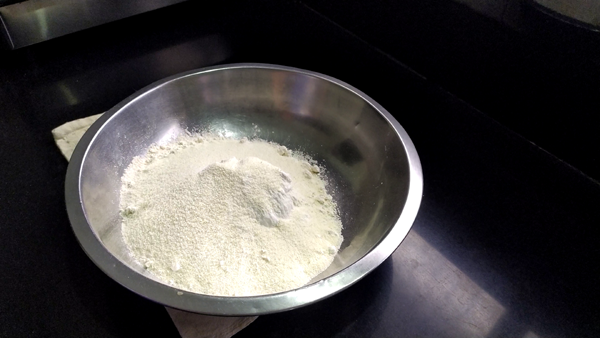 2. Add 1 Tablespoon carom seeds and sesame seeds.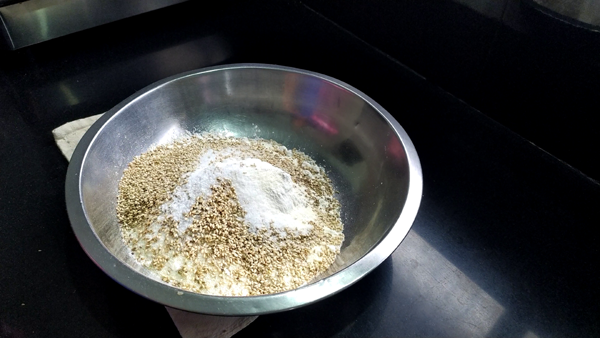 3. Add 1 tablespoon black paper powder and Add 2 pinches baking soda (Baking soda is optional because if you have 30 minutes to rest the dough then no need for soda. If you don't have time then add and make the puri immediately.)
4. Add 3 tbsp oil and salt as per your taste, mix well in the flour and mix all the ingredients in a bowl.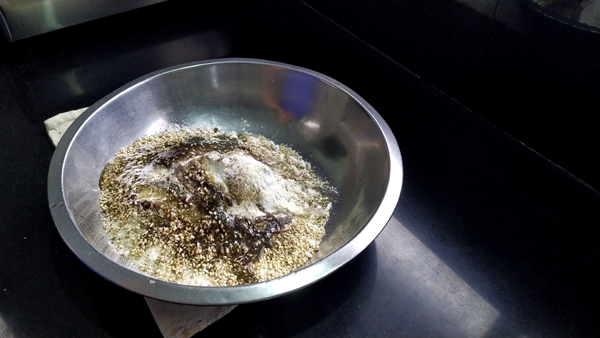 5. Add 1 cup water as required.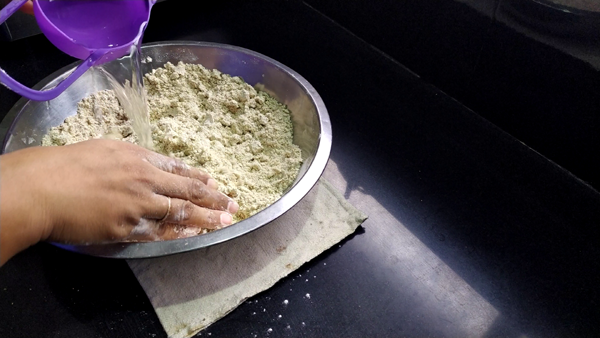 6. Knead the dough a little hard because when you deep-fry this dough by making puri, it will absorb less oil. (Keep the dough for 30 minutes).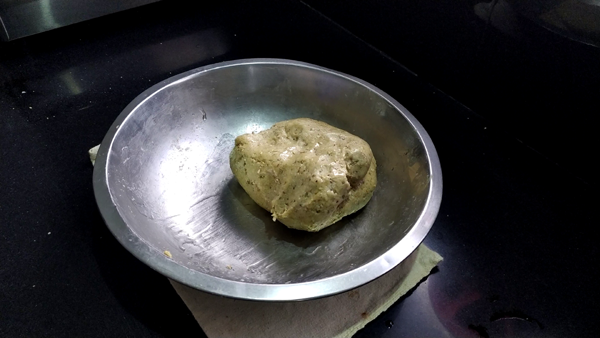 7. After rest time, Take small portion of dough and roll it flat. Now your whole-wheat masala puri flour is ready.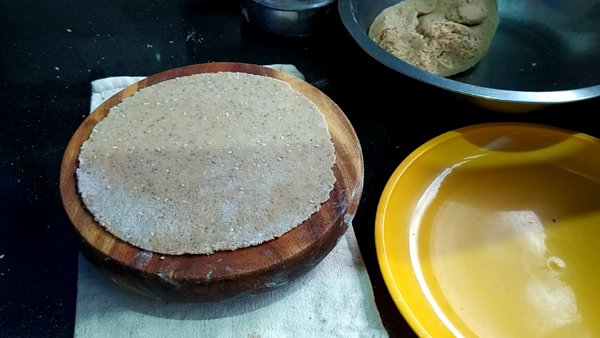 8. Cut it into your choice shape.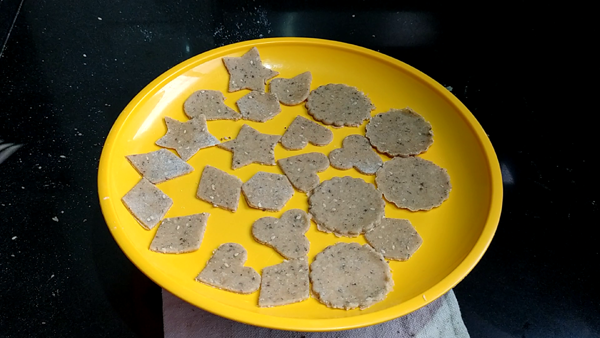 9. Put oil in the vessel in which you want to fry the puri and let the oil heat up, do not heat the oil too much, and heat it medium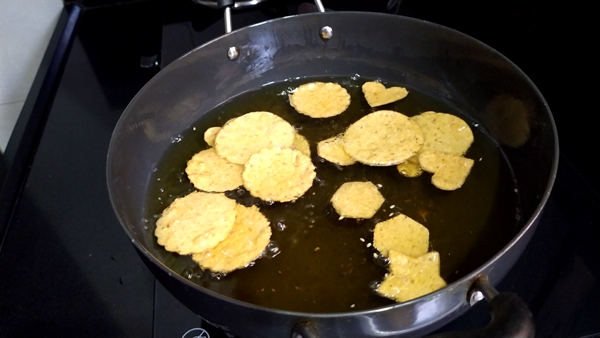 10. Serve this Whole Wheat Puri with Sauce, Tea, and Coffee. You can eat it for lunch, dinner, breakfast also. Now enjoy your puris.