Introduction:
Whenever we think or discuss a particular state. The food of that state has a great influence on the discussion. The authentic food of a state has great importance in the state's heritage. The state of Gujarat is famous. Gujarati food is rich in nutrition content. Gujarati thali contains several amazing tasty dishes.
Every dish is unique and incredible. Gujarati recipes use different spices and different styles of preparation.
Gujarat is an industrial state. The tradition and culture of the state are very famous. Mostly Gujarati food includes vegetarian food. Most of the dishes are made using leafy vegetables. All the dishes are mouth-watering. Some famous Gujarati dishes are khaman dhokla, oondhiyu, khandvi, and many more. The people of Gujarat like to eat sweets. Some sweets are Chris, dudh Pak. These sweets are very tasty and liked by many people.
It is important for us to not forget our traditions. Gujarati food is not only tasty but also rich in nutrition. Generally, the dishes of this Cuisine are served in silver dishes. Many dishes are sweeter as they include sugar or jaggery. A very common food item of this region is khichdi, which is very famous. Predominantly Gujarat is a vegetarian state because of the existence of Jain people. Thus, Gujarati dishes are mostly vegetarian. Gujarati people celebrate different festivals and distinct amazing dishes. These are prepared during these festivals. One must try Gujarati food once in his lifetime.
Some vegetarian Gujarati breakfast recipes :
Shrikhand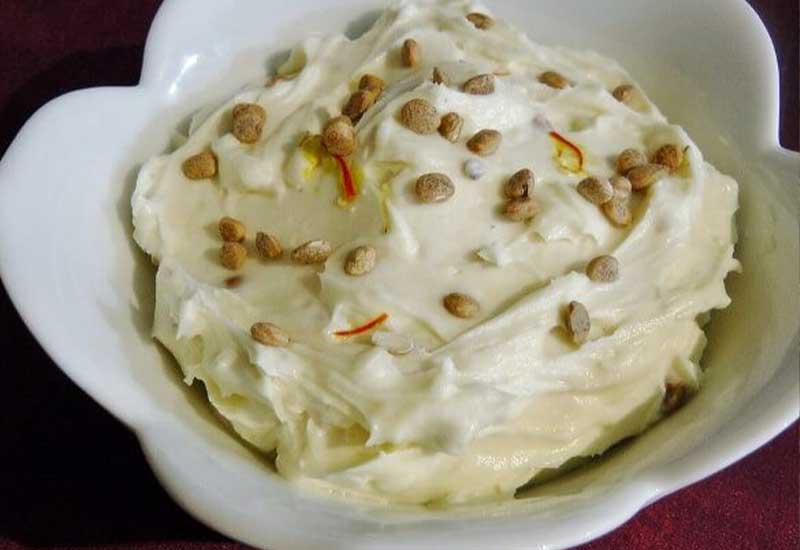 Its a very popular sweet dish from Gujarati dishes. It is made using curd and sugar. Its a diary–oriented product. It is soft and is served cold. Various other stuff like dried fruits and other toppings can also be added to make the recipe more delicious. It is considered one of the best sweet dishes in Gujarat. It is a very old dessert.
Dal dhokdi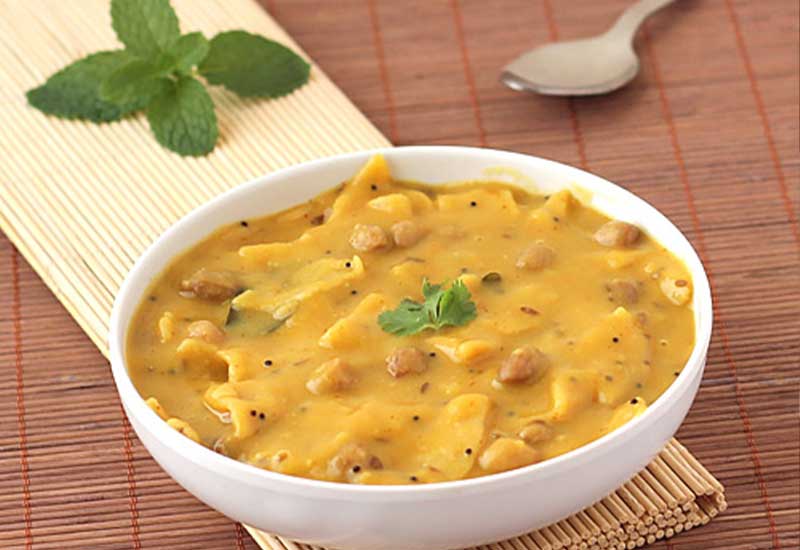 This Dal Dhokli dish is important in Gujarati Cuisine. Its preparation includes preparation of master dal at first. Then plain pieces of bread of wheat flour are prepare. Then these pieces are immersed in the dal prepared. Some other stuffing like ghee, fresh coriander leaves are also added to the dish. This dish has amazing taste and is simple to prepare. This dish has nutritional content as it is make using dal, which is very healthy for us.
Khichdi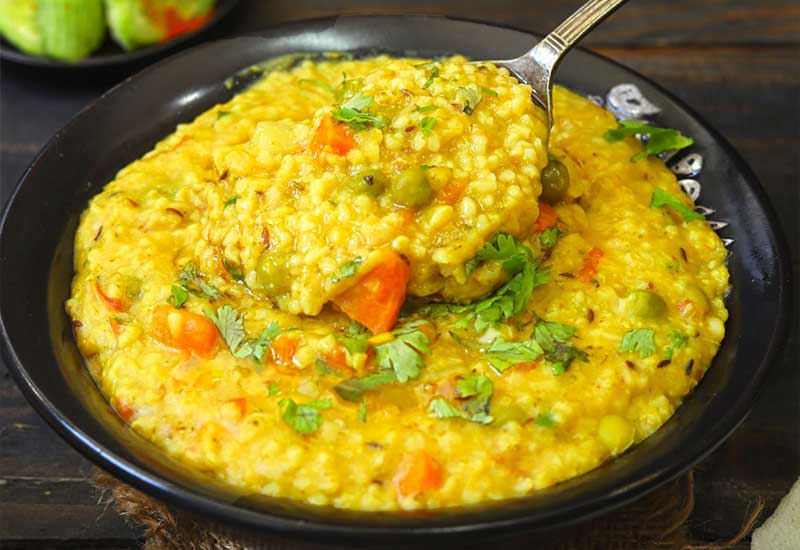 Its is an ancient dish that has a rice base. It is make by mixing rice with dal. Its is a very common dish and is rich in nutrients. It is serve along with Gujarati kadhi. It is very popular and can be consume on regular basis.
Thepla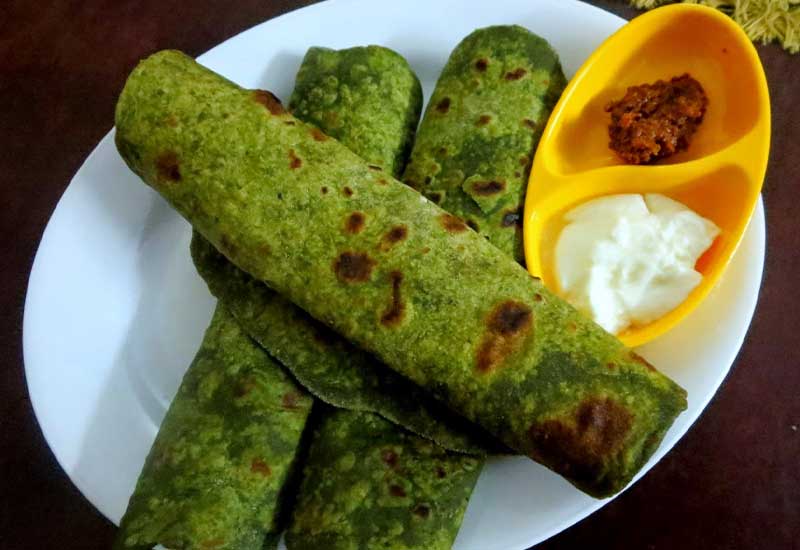 Its is one of the very popular Gujarati food items. It is made using whole wheat, gram flour, methi leaves, and some spices. Thepla is very healthy and tasty. Its can be serve with kadhi or pickles. It is very common, especially in the rainy season. This is love by everyone. It is often consume as a snack item. It is easy to prepare. It's enjoy by people at breakfast. This dish can also be give to school-going kids as they love to have it. it is also very easy to prepare thepla.
Oondhiyu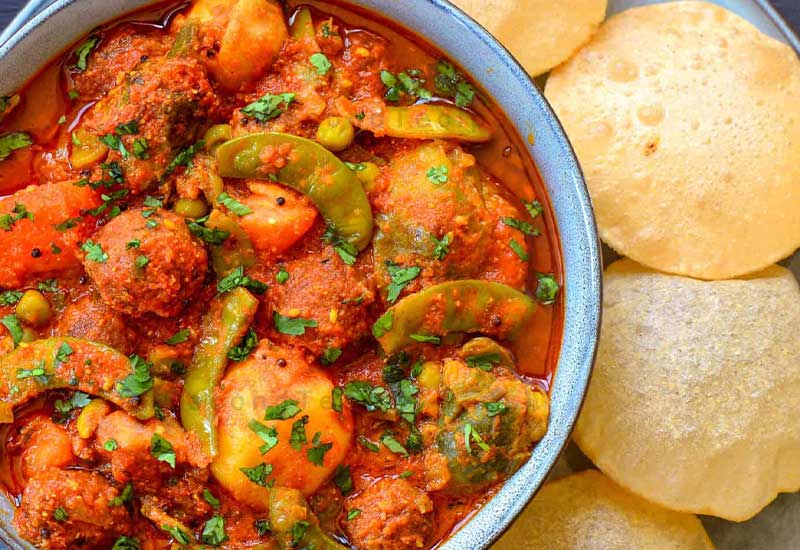 It's the most popular dish in Gujarati Cuisine. It is a vegetable-based recipe. Its a winter season dish. It is make by placing all vegetables along with spices in earthen utensils. Then the utensil is Brie under the ground and is surround by coal. This procedure gives the dish an amazing taste and smoky flavor. The dish is nutritious as well as delicious and is love by everyone. Thus, oondhiyu is a significant dish in Gujarati Cuisine.
Dabeli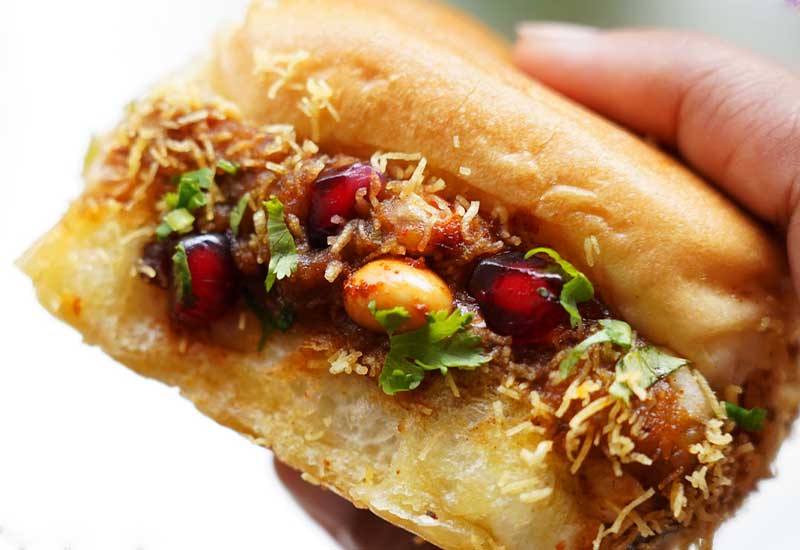 The word 'dabeli' means 'pressed' in Gujarati. It is make using pav which contains boil potato mix with another masala. Some other stuffing like peanuts was also add to enhance its taste. This Dabeli dish is serve with chutney. Which is prepare using imli, chilly, garlic, etc. Thus, dhabeli is also one of the popular dishes in Gujarati Cuisine.
Khandvi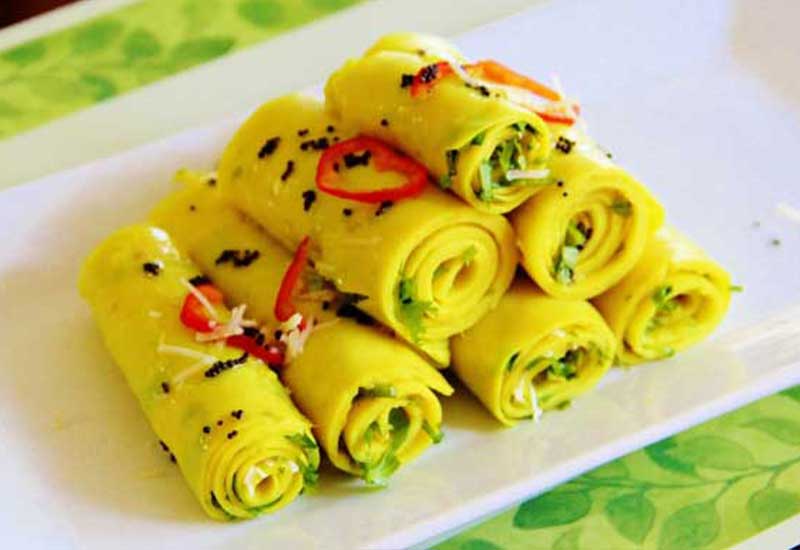 Its is also a very popular Gujarati snack item. It is prepare using besan, coconut, leaves of curry, and jeera, and then soft rolls are prepare out of them. It has amazing taste and is a very common dish in the state of Gujarat. Its is a mouth-watering dish. It is serve along with chutney.
Khaman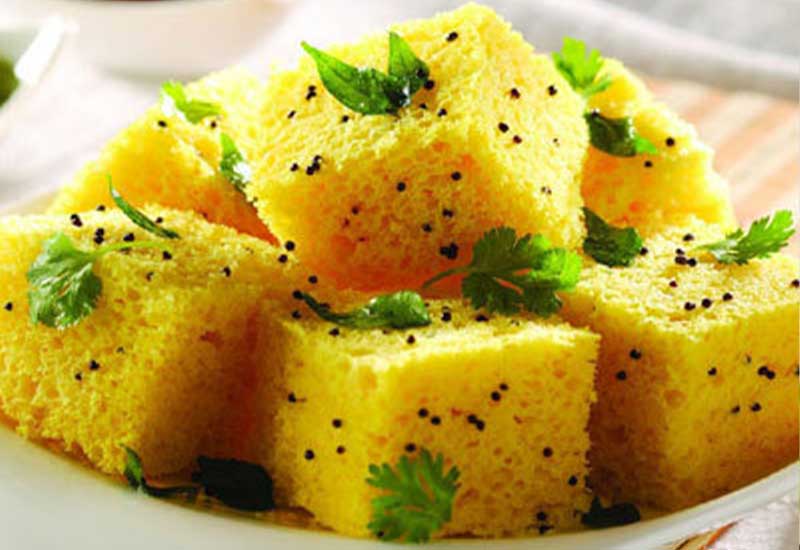 It is a good snack item in Gujarati Cuisine. It is prepare by mixing flour of khaman along with salt and edible soda. These ingredients are boil and consumed with some spices. It's very resembling dhokla but is different as it is lighter and softer. It is because of the addition of edible soda to the recipe. It's often serve along with chutney. It is easy to prepare and also healthy for us.
Conclusion
Gujarati food is very delicious in taste as well as nutritious. Cuisine plays an important role in the significance of the state's culture and heritage. Many dishes are sweet. The dishes are incredible in taste and are love by everyone.
Generally, the dishes are vegetarian as many Jain people reside in the state of Gujarat. Various vegetarian Gujarati dishes are describe briefly. The dishes are rich in nutrition which is very good for our health.
The dishes have an authentic taste. It represents the culture and heritage of the state of Gujarat. Some dishes are easy to prepare whereas some recipes are time-consuming. Snacking in Gujarati Cuisine is termed farshan. It is very popular in the state. It includes gathiya, fafda, khakhra, and several other items.
All of them are vegetarian as well as delicious in taste. Gujarati food represents the good nature of the people of Gujarat by its sweetness. Thus, it can be say that Gujarati food recipes are delicious in taste as well as nutritious for our health.