Introduction:
Vermicelli is a breakfast that contains linear strips in it, which is thinner than pasta or spaghetti. It is also known as Semiya, the name commonly use in south India. All type of vermicelli, good for weight loss.
Since we had gone through several breakfasts that are rich in protein, fiber, carbs, etc., we also have vermicelli in our breakfast list, and do you have any idea that vermicelli is good for weight loss? Just because it is very thin in diameter and linear shape we have an assumption that it digests quickly and reduces our weight with a proper diet. So let's have a proper discussion about it and will get a proper conclusion.
Types of Vermicelli:
Before the discussion, I want to let you know that Vermicelli is prepare of two different raw products:-
Maida which is known as All-Purpose Flour
Rice Flour, made up of rice.
Let's discuss it one by one.
VERMICELLI MADE UP OF MAIDA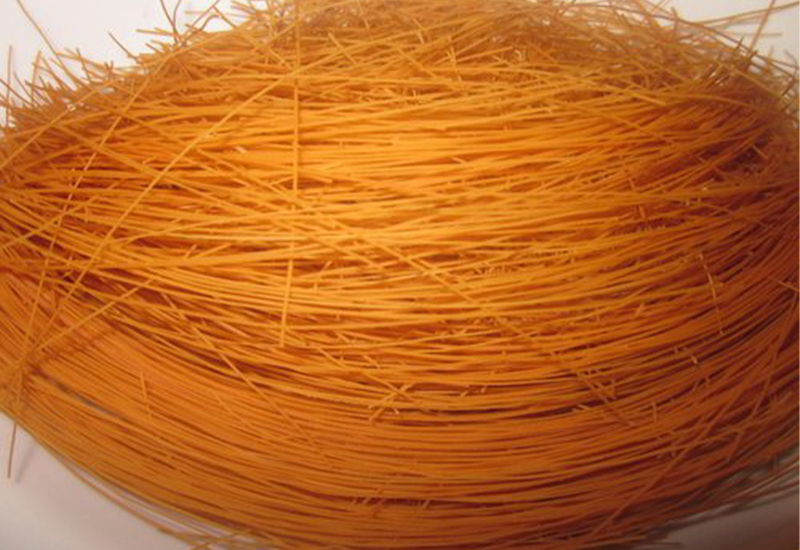 Maida is very hard wheat. We can also say that it is the remains of high-quality wheat, and it is also call all-purpose flour.
The preparation of vermicelli made from maida is very easy as it needs only maida, salt, and water. It is instant food and the best suggestion to have when you are in a hurry burry time.
IS VERMICELLI MADE UP OF MAIDA REDUCES WEIGHT?
To know this we initially want to know about the benefits of taking vermicelli and its nutrient values.
Vermicelli provides a bit of protein which doesn't help your cells to get repair or to build your immune system and to improve your muscle mass as well. But it has a high fiber content that helps you to get digest very easily.
This won't reduce your hunger level, as it digests as fast as possible. But the great thing is vermicelli has Zero Fat and Zero Cholesterol, and it is the best breakfast for patients who have diabetes as well.
But even though it has some good features since it has high fiber content which is nothing but carbohydrates that contains high calories which gives you more weight and more blood sugars. So, Vermicelli made of maida is not good for Weight loss.
VERMICELLI MADE OF RICE FLOUR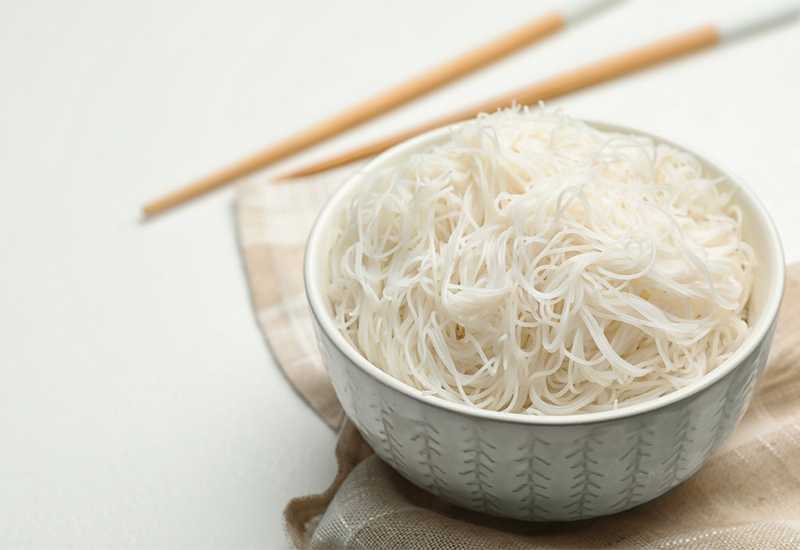 As the name itself says, this vermicelli is make of rice flour, which is also known as Rice Noodles. It has a quite high thickness compared to vermicelli made up of maida and this is the packed one and sold in supermarkets. This is also instant food, and it needs only water, salt, and rice to make it.
IS VERMICELLI MADE OF RICE REDUCE OUR WEIGHT?
Now let's explore something about these rice noodles. Since it is rice, it is gluten-free where we won't consume any protein that is attach to wheat like that.
It is high in manganese and selenium where manganese helps to regulate your blood pressure level and selenium plays a role in providing antioxidants that prevent from heart disease, cancer, etc. It is good for digestion as it contains both starch and sugar, but the main component of rice is carbs.
Even though it gives energy to your body, it will raise your blood sugar level. You have to consult your doctor if in case you are having Type-2 diabetes to have this or not.
Since it is high in calories, it doesn't help you to reduce your weight. So you can have vermicelli during rush time or as a changeover and not in a daily routine to consume if you are looking to lose weight.
VERMICELLI MADE OF SEMOLINA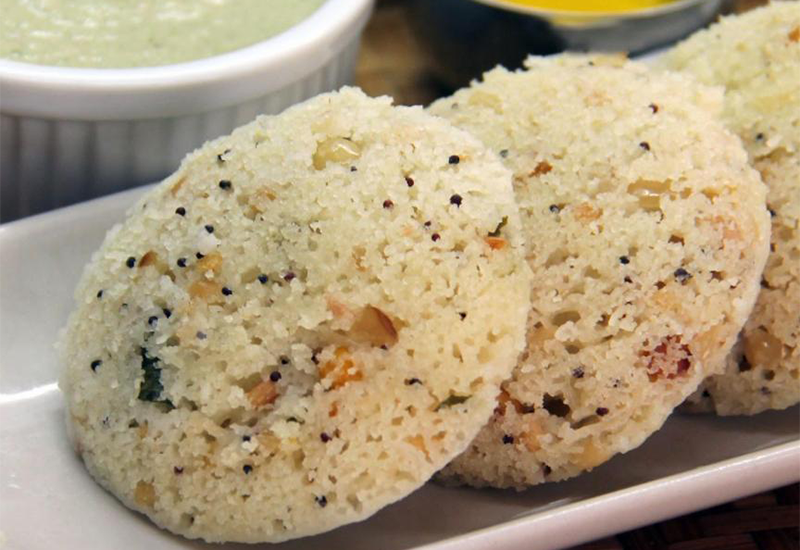 Semolina is another type of flour like rice and maida made from durum wheat, and it is also an instant food where we need only water, semolina, and salt. You can find semolina in pasta, some noodles, desserts, etc.
you can make vermicelli Idli for weight loss. it is very good in taste also useful for losing weight.
IS SEMOLINA VERMICELLI IS GOOD FOR WEIGHT LOSS
To have a quick conclusion about this, we have to know the health benefits of semolina.
*this is high in Folic acid (B9) which helps to produce more Red Blood Cells (RBC) that helps to carry out more oxygen.
*It is rich in iron, where it is involve in the production of some hormones, and it plays a major role in the production of hemoglobin and myoglobin, a protein that carries oxygen to the muscle.
*Its rich in protein, which helps to build the damaged cells in our body and builds a proper immune system. One important thing is it doesn't have any saturated fat like meat.
*It is good at controlling the blood sugar level, and its high fiber content absorbs carbs easily and makes digestion easier.
Last words:
So, by these conclusions, Vermicelli made up of semolina is good for weight loss and you can have it in your daily diet list as well.